Barcelona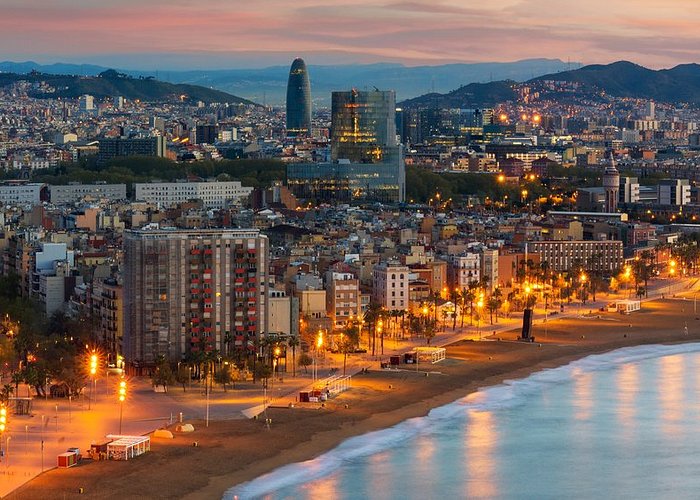 Barcelona is one of the most popular destinations in Europe, attracting thousands of tourists every year. But it also attracts many young people looking for a unique and exclusive nightlife.
Barcelona has not only a rich gastronomy, mild weather, beautiful beaches or historical monuments to visit. It also has a rich and varied nightlife, and you will be able to go dancing in the best clubs in Barcelona to participate in incredible parties.
The nightlife is divided into two important areas: the Olympic Port and the Zona Alta.
The Port Olympique is home to the most popular nightclubs for tourists: Opium Club, Pacha or Carpe Diem. This is where you can dance to commercial or electro music. The clubs are open all week, and you can even get in for free if you sign up for a guest list. Before to go to one of thoses clubs, we recommand you to participate to a bar crawl Barcelona.
The Zona Alta is more frequented by locals, and is home to clubs with higher standards: Bling Bling, Sutton and Gatsby. You will have to dress elegantly to enter these clubs, which have an age limit and a very strict dress code. If you're lucky, you might even run into the Barça players...
Madrid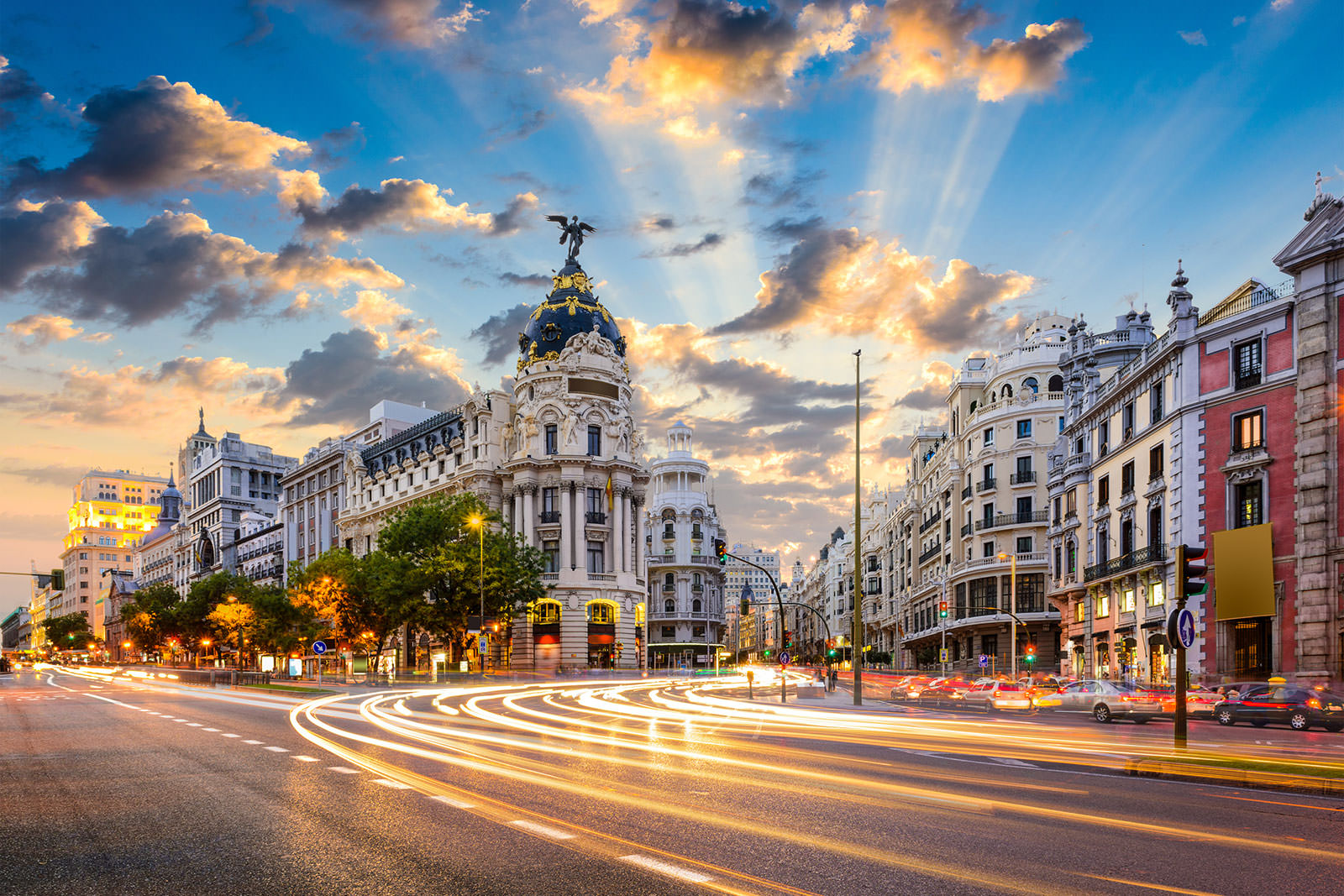 You like to party, meet people, dance all night and drink delicious cocktails? Then head to the Spanish capital! Madrid is known as one of the party capitals, and this is obviously due to its incredible offer of bars and clubs of all kinds. From Monday to Sunday, there is music, lively bars, and discos with a great atmosphere. Each nightclub has its own characteristics that make it unique. There is something for every taste, every type of audience, every type of music and every age.
The city has many areas to go out and party, but the best places are the following. First, the Huertas neighborhood, which has many bars, jazz clubs, karaoke clubs, Irish pubs and Latin American bars to party in.
Then you have the Malasaña area, a more popular neighborhood with a relaxed atmosphere. It is a family neighborhood, where all the inhabitants know each other and meet in the countless tapas bars, in an alternative and bohemian atmosphere.
Finally, you can go to the Chueca neighborhood, one of the most cosmopolitan and fun areas of the city, very busy and lively throughout the year.
The best nightclubs in Madrid are Kapital, Fabrik and Teatró Barceló.

Prague
Prague is a great party destination: you can go out every night of the week. Prague is also full of students, and is one of the top cities in the world for student life. The city has stunning architecture, with many ancient monuments and beautiful cobblestone streets.
You can also find some very original activities, such as a ghost and vampire tour to discover the spookier side of the historic city. Another original activity is to visit the bar dedicated to the legendary American writer and journalist Ernest Hemingway, which is inspired by the classic era undeniably linked to the author and his lifestyle.
Prague's nightlife is divided into three zones. The first zone is the Old Town Square, where you can find the Bombay Bar, a very nice and welcoming bar for after work with the locals. Another atmosphere is the Harleys Bar, where the waiters put on a show with impressive performances.
The second area is the left bank of the Vltava River, next to the Charles Bridge. This is where you can find some of the most important bars and discos in Prague, such as the Karlovy Lazne club or the Zlaty Strom Bar & Music Club
Finally, the third area is Wenceslas Square, a favorite place for clubs and cabarets in Prague.
Mykonos
Mykonos is known as the little Ibiza of Greece, and welcomes a large number of tourists every summer. This is where you will be able to party 24 hours a day, as the island has the best party scene of the Greek islands with countless bars and clubs, known for their trendy decoration and great music.
Mykonos is also known to be the favorite destination for gays, as the island has countless gay bars with great drag queens parties.
The three best places to party at Mykonos are: first, the Paradise Beach Club, which as the name suggests, is located on the famous Paradise Beach. It is one of the most popular beach clubs for celebrities: you can eat, listen to music, drink delicious cocktails while having a great view of the sea.
Then there is the Cavo Paradiso nightclub, one of the best clubs on the island: located on the hill overlooking the famous Paradise Beach, the Cavo Paradiso and its emblematic swimming pool have all the arguments to make you spend the best night of your life. Many internationally renowned DJ's such as David Guetta, Steve Aoki and Armin van Buuren have played there.
Finally, the Super Paradise Club is the favorite place of the LGBT community. Super Paradise Beach and the club are a continuous party, between the sea, animation, dancers and dancers, dance shows and loud music, focusing on Greek and international hits.
But beware, Mykonos is not just about partying, it's also about incredible daytime activities: cruising with friends, simple day trips, sunset drinks, diving, snorkeling, beach parties...You can also rent the most luxurious villas of Mykonos.
Bucharest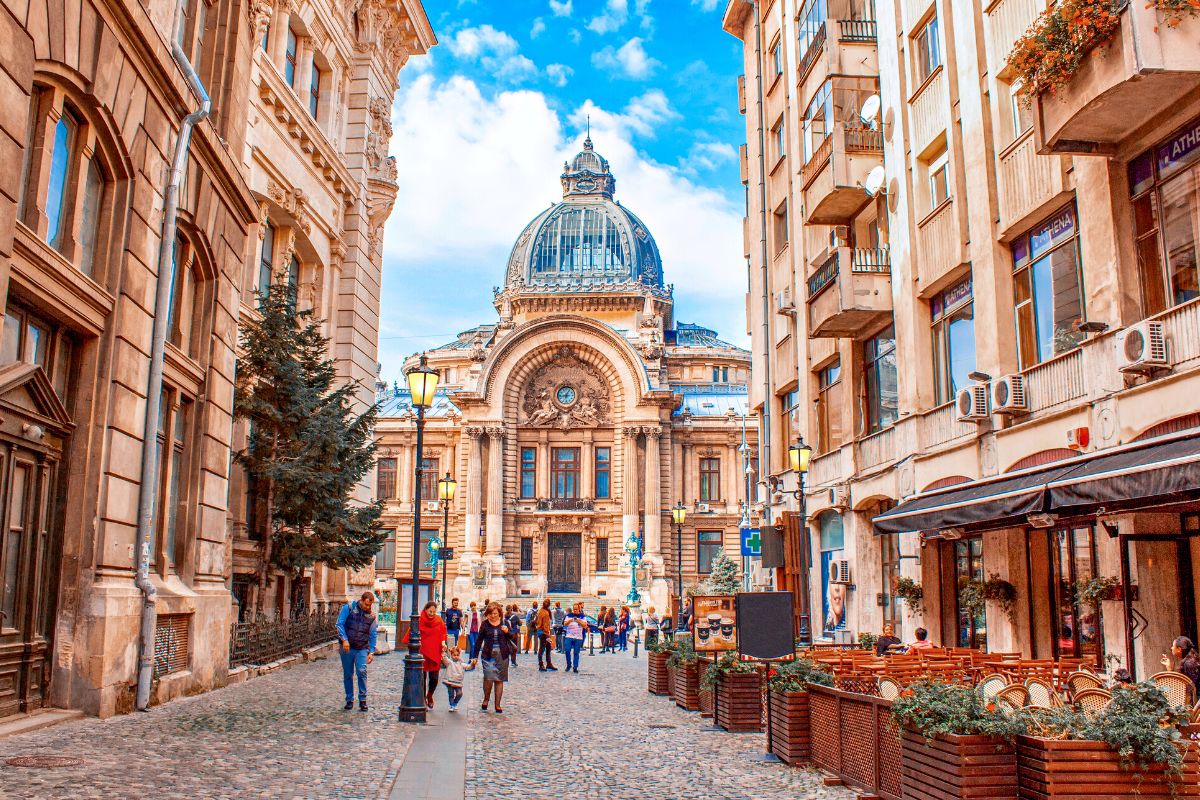 Bucharest's nightlife is one of the best in Europe and among the top 10 in the world. Why? Because it's varied and made for everyone: no matter what kind of music you like, what your drink budget is, how sensitive you are to noise, what time of day you party or sleep - there's a nightlife place for everyone in Bucharest. Plus, the city's clubs all have unique and amazing designs and decorations: industrial, urban or chic and luxurious, you're bound to catch your eye.
What you should know if you visit Bucharest is that the parties usually start around midnight. Go to the bars a little before 10pm, as they get very crowded very quickly. The advantage of Bucharest is that there are no license hours, so clubs and bars can close at any time, and customers can party until the end of the night.
Bucharest's nightlife is varied. If you want to experience a cool and friendly atmosphere, go to the Old Town area, which turns into an open-air disco, with tourists and locals rushing to the next bar every hour.
You can also go to the University and Romana areas: this is where you can find trendy cafes or nice bars to spend a fun night.
Finally, if you want to go somewhere a little more blinged out, go to the north of Bucharest. Many chic bars and high-end clubs are waiting for you there! Two things to know: elegant dress code is mandatory and prices are a bit more expensive.