Barcelona, the vibrant capital of Catalonia, is known for its stunning architecture, beautiful beaches, and rich cultural heritage. But as the sun sets, the city transforms into a nocturnal playground, offering a diverse and electrifying nightlife scene that caters to every taste and preference. In this ultimate guide, we will explore the various facets of nightlife in Barcelona, from the lively bars and nightclubs to the more relaxed alternatives, ensuring you make the most of your evenings in this captivating city. Whether you're interested in a Nightlife tour Barcelona or other exciting options, Barcelona has something for everyone after dark.
Barcelona's Vibrant Bar Scene
The first stop on your Barcelona nightlife journey should undoubtedly be the city's bustling bars. Whether you're in the mood for craft cocktails, local wines, or simply a cold beer, Barcelona has it all.
El Born - Begin your night in the charming El Born district, which is home to numerous bars and taverns. Places like Bar del Pla and El Xampanyet offer excellent tapas and wine selections in a cozy atmosphere.

Poble Sec - For a more local experience, head to Poble Sec. This neighborhood is known for its authentic bars like Quimet & Quimet, a tiny gem famous for its delicious tapas and extensive wine list.

Gràcia - If you prefer a bohemian vibe, Gràcia is the place to be. Explore the narrow streets and discover bars like El Diset or Heliogàbal, which frequently feature live music and art exhibitions.
For those who want to experience a taste of everything Barcelona's nightlife has to offer, embarking on a bar crawl is an excellent option. Joining one of the best pub crawl Barcelona or creating your own itinerary allows you to hop from one bar to another, sampling different atmospheres, drinks, and crowds. The Gothic Quarter and El Raval are popular areas for bar crawls, offering a mix of traditional Spanish tapas bars, modern cocktail lounges, and hidden gems. Grab a group of friends or join fellow travelers as you navigate the city's maze of streets, making new acquaintances and creating lasting memories as you explore the diverse and exciting nightlife Barcelona has to offer like alquiler de limusinas en Barcelona.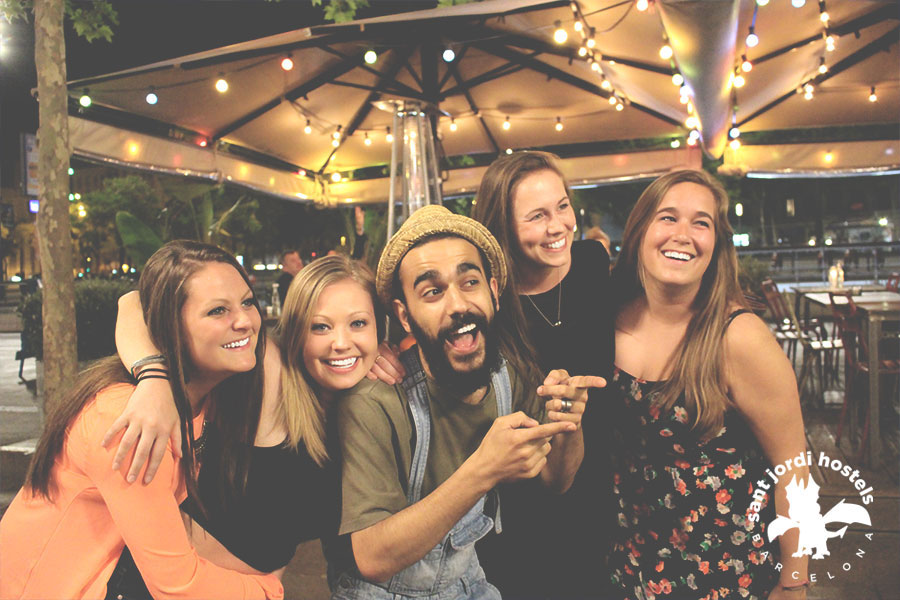 Dance the Night Away in Nightclubs
Barcelona's nightlife truly comes alive in its nightclubs, where you can dance to pulsating beats until the early hours of the morning. The city is renowned for its electronic music scene, but you can also find venues playing a wide range of music styles.
Pacha Barcelona - Pacha Barcelona is an iconic nightclub that represents the epitome of the city's vibrant nightlife scene. As a part of the globally renowned Pacha brand, this venue brings the glamour and energy that Pacha is famous for to the shores of Barcelona. Nestled right along the city's stunning beachfront, Pacha Barcelona offers a unique party experience with its combination of electronic dance music, breathtaking views of the Mediterranean, and an upscale atmosphere.

The club's design is a visual feast, featuring sleek and modern décor with a touch of Ibiza-style chic. The spacious dance floor is surrounded by VIP tables, making it easy for partygoers to find their ideal spot to dance the night away. Pacha Barcelona regularly hosts top-tier international DJs, ensuring that the music is always on point and the dance floor is alive with energy.

Opium Barcelona - Opium Barcelona is a premier nightlife destination that has established itself as a must-visit venue for party enthusiasts in the city. Situated right on the beachfront, Opium offers a unique and luxurious party experience. Its sleek and contemporary design, combined with stunning ocean views, sets the stage for unforgettable nights of revelry. This iconic club is renowned for its high-energy atmosphere, top-tier DJ lineups, and a chic ambiance that attracts both locals and international visitors. Whether you're seeking a sophisticated evening out or a night of dancing until the early hours, Opium Barcelona delivers with a mix of electronic music and a stylish crowd. It's a glamorous and dynamic hotspot that embodies the spirit of Barcelona's electrifying nightlife.

Sutton Barcelona - Sutton Barcelona is an upscale nightclub that exudes elegance and sophistication in the heart of the city. Located in the vibrant Eixample district, Sutton caters to a discerning and stylish clientele. The club's opulent design features luxurious furnishings, crystal chandeliers, and a glamorous ambiance that sets it apart. Sutton is renowned for its top-notch service and a diverse music selection, offering everything from house and electronic beats to hip-hop and R&B. It's a favorite among both locals and international visitors looking for a more refined and exclusive nightlife experience. With its combination of luxury, music, and a fashionable crowd, Sutton Barcelona remains a top choice for those seeking a chic and upscale night on the town.

Shoko Barcelona - Shoko Barcelona is a renowned nightclub and restaurant located right by the city's picturesque beachfront. It seamlessly blends the worlds of dining, entertainment, and nightlife, making it a popular destination for those seeking a multifaceted evening out. Shoko's stunning Asian-inspired decor, featuring bamboo and minimalist design elements, creates a serene yet vibrant atmosphere. The venue offers an array of dining experiences, from sushi to Mediterranean cuisine, before transitioning into a high-energy nightclub. With a diverse music selection, Shoko hosts internationally acclaimed DJs and live performances, making it a hub for electronic dance music enthusiasts. This unique fusion of gastronomy and nightlife, coupled with its beachfront location, ensures that Shoko Barcelona remains a captivating destination for both locals and tourists alike.
In conclusion, Barcelona's nightlife scene is a diverse and electrifying tapestry that caters to a wide range of tastes and preferences. From the bustling bars of El Born to the iconic nightclubs like Pacha Barcelona and Opium Barcelona, there's something for everyone to enjoy. The city's cultural offerings, such as flamenco shows and live music venues, provide a more relaxed yet immersive experience. For those seeking a multifaceted evening, bar crawls Barcelona through neighborhoods like the Gothic Quarter, offering a taste of the city's varied offerings, are a fantastic choice. And let's not forget the chic and stylish clubs like Sutton Barcelona and Shoko Barcelona, which add an element of luxury to the nightlife experience. Whether you're a dedicated partygoer, a music enthusiast, or someone looking for a more laid-back evening, Barcelona's nightlife has it all, promising unforgettable nights in this vibrant city by the Mediterranean.