Create unforgettable memories in one of Barcelona's most exclusive nightclubs.
Dress sharp, step into Bling Bling Barcelona, and get ready for an incredible party.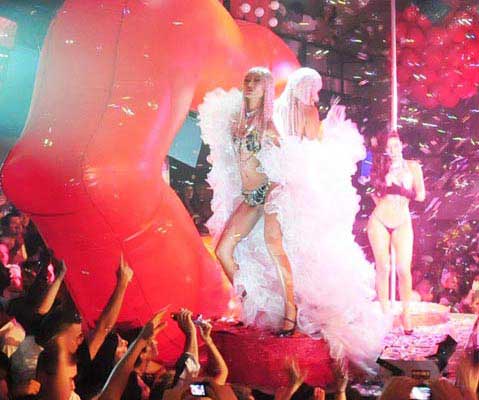 Bling Bling Barcelona Dress Code
At Bling Bling Barcelona, we believe that a night out is not just about partying; it's about making a statement. Our club is a beacon of elegance and sophistication in the heart of Barcelona's nightlife scene, and we want you to be a part of it. To ensure an unforgettable night for you and our exclusive clientele, we have a dress code that sets the tone for the evening.
What we suggest you wear to party at Bling Bling Barcelona:
Elegant attire: Dress to impress! For men, this means well-fitted dress shirts, tailored trousers, and stylish shoes. Ladies, go for chic dresses, jumpsuits, or trendy two-piece outfits. We encourage you to showcase your unique style with sophistication.
Classy footwear: A pair of sleek heels or polished dress shoes can elevate your entire look. They not only add style but also complete your outfit.
Accessories: Don't shy away from accessorizing. Statement jewelry, a stylish watch, or a classy clutch can add that extra flair to your ensemble.
Grooming: A well-groomed appearance is a must. Ensure your hair and makeup are on point, and gentlemen, consider a fresh shave or well-maintained facial hair.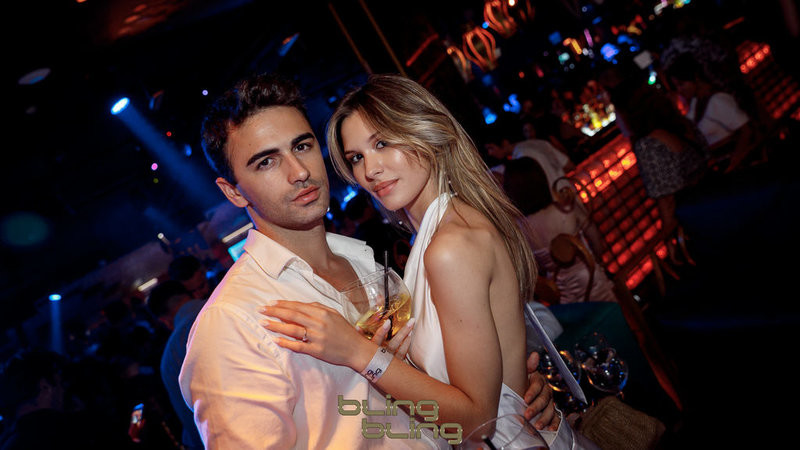 What's Not Allowed at Bling Bling Nightclub:
Casual attire: To maintain our upscale atmosphere, we do not allow casual clothing such as shorts, sportswear, flip-flops, or sneakers.
Excessive sportswear: Sports jerseys and caps are generally not permitted. We want to maintain an elegant atmosphere that sets Bling Bling Barcelona apart.
Baggy or oversized clothing: While comfort is important, excessively baggy or oversized clothing may not meet our dress code standards.
Inappropriate graphics or slogans: Clothing with offensive graphics or slogans are not allowed. We want everyone to enjoy their night without discomfort.
At Club Bling Bling Barcelona, we believe that your attire is a reflection of the respect you have for yourself and the experience you're about to embark on. Our dress code is not about exclusion; it's about creating an ambiance of sophistication and style. We want you to feel like a VIP from the moment you step through our doors.
So, whether you're celebrating a special occasion, dancing the night away, or simply enjoying the company of friends, remember that your choice of attire can enhance your entire experience.

Vip Table's packs

We provide VIP services and packages so you can experience the special night out that you wish!

Easy booking

We provide VIP area maps so you can choose your seating and the minimum spend. Everything is a click away!

Happy to help!

Through email, call or WhatsApp, we are always at your service. Do not hesitate to contact our 24/7 concierge service.

Luxury Services

Cars, boats, villas, private jets, etc... All you have to do is ask. We make sure that your Vip Experience is fulfilled!
Do you want to know more about Vip Tables at Barcelona?