Opium Vip Table Booking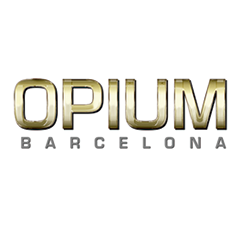 Opening Times: 00:00 AM - 06:00 AM
The Club
Opium Barcelona is one of the most famous nightclubs in the city. Founded in 2007, it has become one of the TOP spots on the night scene, with a wide variety of live music and internationally renowned DJs.
Opium Barcelona's music ranges from house and techno to pop and electronic music. The DJs that play at Opium are some of the most renowned in the world, and the club is considered one of the best venues for dancing and enjoying impressive parties.
The nightclub boasts spectacular architecture and interior design, making it a hot destination for partygoers. Opium Barcelona nightclub has various VIP areas for private events and group parties, as well as more than one bar and restaurant area to relax and enjoy a cocktail between dances.
The nightclub has a capacity for around 3,000 guests, and they tend to fill up every night of the week, especially on weekends. The clientele is mainly young people, with many tourists and foreigners. The atmosphere is fun and exclusive, and the people are fashionistas and VIP partygoers.
In summary, if you are looking for an unforgettable party experience in Barcelona, ​​Opium is an excellent option. With its impressive architecture, its wide variety of music and its internationally renowned DJs, it is one of the most recommended places in the city's night scene. The atmosphere, the large capacity of the disco and its young and cosmopolitan clientele make it an ideal place to spend an unforgettable night.
Tables map