Pacha Club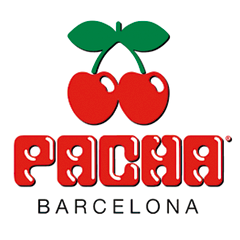 Opening Times: 00:00 AM - 06:00 AM
The Club
Pacha is one of the most famous nightclubs in the city of Barcelona, ​​known for its incredible party atmosphere and its wide variety of music. The club is located in Barceloneta, located in the Olympic Village.
Pacha's architecture is impressive, with a modern and elegant style. The nightclub has a large dance floor surrounded by several bars and a stage for DJs. One of its attractions is its large terrace overlooking the sea.
The music at Pacha is varied, with a mix of genres that includes electronic music, house, techno and pop. Its local and international DJs are known for their great ability to mix music and create an unbeatable party atmosphere.
Pacha Barcelona's clientele is diverse, with a mix of tourists and locals. The club is popular among young people and the dress code is elegant, we recommend coming with appropriate clothing.
The nightclub has several VIP areas available for its clientele, especially for those who prefer a more private and exclusive ambience. Pacha also has a large number of beverage services, including a wide selection of cocktails and premium drinks.
Without a doubt, Pacha is one of the best options for a night out in Barcelona. With its great variety of music, impressive atmosphere and cosmopolitan clientele, it is a perfect place to dance and enjoy a night full of fun and good music.
The club has a large number of special events throughout the year, such as theme parties, international DJ nights and private events. These events often draw large crowds and are a great opportunity to experience the excitement of this renowned nightclub.
Pacha is one of the most famous nightclubs in Barcelona and the perfect place to dance and enjoy the night surrounded by the most VIP atmosphere in the city. It is an experience that you cannot miss!
Tables map