Pacha Barcelona isn't just a club; it's a world of music and luxury.
Booking a table at Pacha Barcelona is your golden ticket to an amazing experience.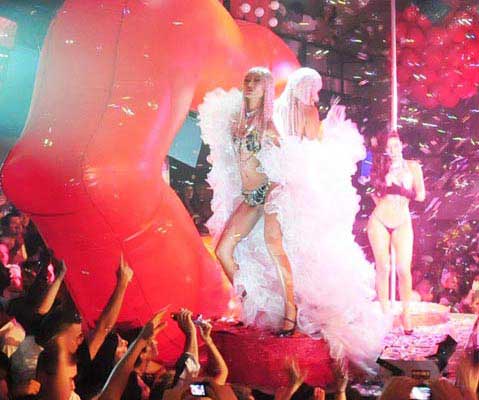 Pacha Barcelona Table Map
When it comes to nightlife in Barcelona, the options are as diverse as the city itself. However, one name stands tall above the rest – Pacha Barcelona. Known for its unparalleled opulence, world-class DJ lineups, and unbeatable atmosphere, Club Pacha is not just a nightclub; it's an iconic destination for several reasons:
Legendary Legacy: Pacha's reputation precedes itself. With a rich history dating back to the '70s in Ibiza, it's a brand synonymous with the best in electronic music and nightlife. Pacha Barcelona carries this legacy forward, offering top-tier entertainment and a unique clubbing experience.
World-Class DJs: Pacha attracts some of the biggest names in the DJ world. From house to techno, the lineup consistently features the industry's elite, ensuring a musical journey that keeps you moving all night long.
Aesthetic Excellence: Pacha Barcelona's design is a masterpiece in itself. The venue is an elegant blend of contemporary style and Ibiza-inspired décor. It's not just a club; it's an immersive, visually stunning experience.
Diverse Spaces: Pacha offers a variety of spaces to suit different moods. You can tailor your night from the main dance floor to the terrace overlooking the sea to your desires.
Luxurious Atmosphere: Pacha's patrons often include a mix of locals and international visitors, creating a cosmopolitan vibe that's perfect for mingling and making new connections.
While Pacha Barcelona guarantees an amazing night out for everyone, booking a table takes your experience to the next level:
VIP Treatment: Booking a table grants you VIP status. You'll enjoy dedicated service, priority seating, and a hassle-free experience that ensures you're treated like a star.
Exclusive Space: No matter the table price, your table becomes your private haven amidst the buzzing crowd. It's your base to dance, mingle, and enjoy the night with your group.
Bottle Service: Pacha Bottle service is the epitome of luxury. Select from Pacha's premium drink bottle menu, and your bottles will be delivered right to your table. No need to navigate the bar queues.
Strategic Location: Pacha Barcelona's Table Map offers a visual guide to choosing the perfect table for your group. You can customise your night from tables overlooking the DJ booth to those with a view of the sea.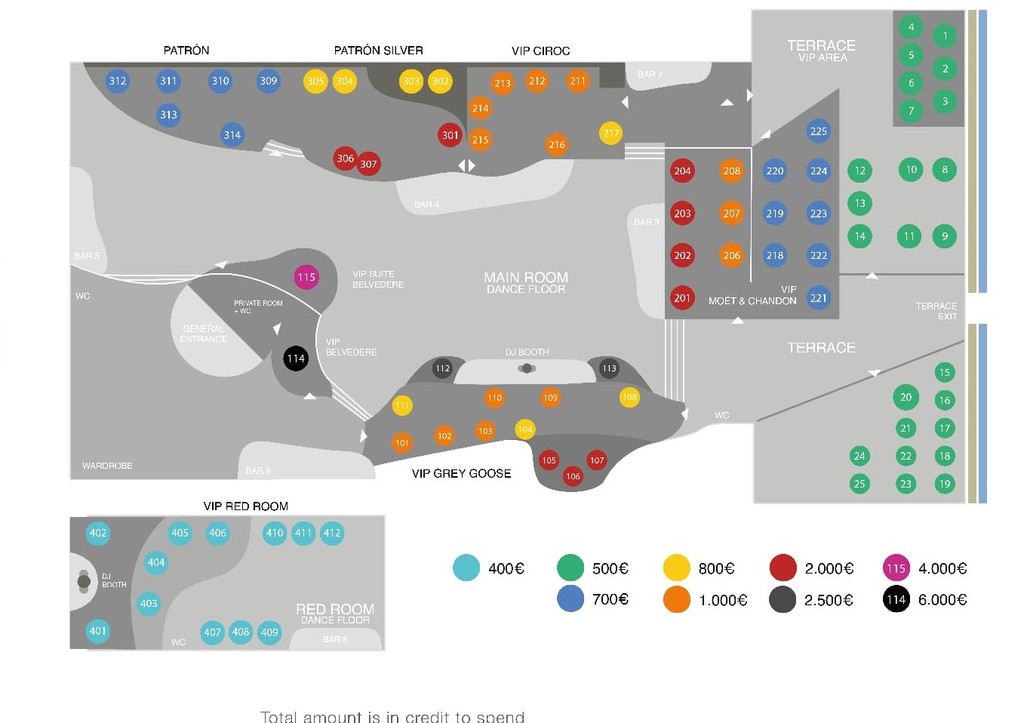 Here's a sneak peek at some of the prime table locations you can book:
Ocean View Tables: If you crave breathtaking views of the Mediterranean, these tables on the terrace are your ticket to enjoying Barcelona's stunning coastline while grooving to the music.
VIP Dance Floor Tables: For those who want to be at the heart of the action, these tables are strategically positioned on the dance floor, offering a front-row seat to the DJ's performance.
Exclusive Lounge Tables: If you prefer a more relaxed atmosphere, Pacha Nightclub Barcelona offers luxurious lounge areas where you can unwind in style.
Terrace Tables: Perfect for those who love the fresh air and a slightly quieter setting, these tables on the terrace provide a unique clubbing experience.
Booking one of these tables guarantees a night of glamour and excitement like no other. Put on your best outfit to fit the Pacha Barcelona dress code standards, get ready to dance, celebrate, and create memories that last a lifetime at the #1 club in Barcelona: Pacha!

Vip Table's packs

We provide VIP services and packages so you can experience the special night out that you wish!

Easy booking

We provide VIP area maps so you can choose your seating and the minimum spend. Everything is a click away!

Happy to help!

Through email, call or WhatsApp, we are always at your service. Do not hesitate to contact our 24/7 concierge service.

Luxury Services

Cars, boats, villas, private jets, etc... All you have to do is ask. We make sure that your Vip Experience is fulfilled!
Do you want to know more about Vip Tables at Barcelona?