Shoko Club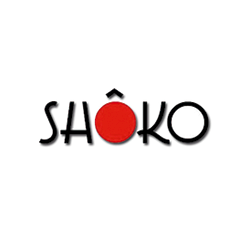 Opening Times: 00:00 AM - 06:00 AM
The Club
If you are looking for a fun and vibrant venue to spend an unforgettable night, then Shoko Barcelona is the perfect place for you. Located in the Olympic Port on the beachfront, the club is known for offering the best parties in the city, a wide variety of drinks, the best music and special events every night of the week.
At Shoko Barcelona nightclub, the priority is to provide its clientele with a unique and unforgettable experience. With a restaurant/lounge service, a very pleasant terrace, a team of professional bartenders who prepare delicious cocktails and a selection of high-quality spirits, Shoko offers a unique place where you can enjoy Barcelona nights to the fullest. The dance floor is full of energy and equipped with a state-of-the-art sound system, ensuring a fun-filled night.
In addition to its regular nights, it also offers special events every week. From themed parties and live DJs, playing all genres of music, from house music to hip hop and funk.
Decorated in a feng-shui style, Shoko also offers a VIP service for those looking for an even more special experience. Its VIP reserved rooms have personalized service and a panoramic view of the dance floor.
If you are looking for a fun and exciting night out in Barcelona, ​​come to the club Shoko. You will find a vibrant atmosphere, a wide variety of drinks, live music and special events from Monday to Sunday.
Tables map