Shoko combines a restaurant, nightclub, terrace and luxurious VIP areas.
Join us and party at this hotspot surrounded by a VIP crowd and ambience.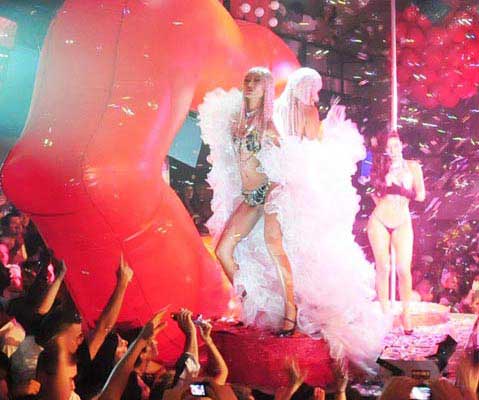 Shoko Barcelona Table Price
Shoko Barcelona is one of the city's most popular and exclusive nightclubs, offering a truly unforgettable experience for VIP partygoers. Its VIP area and tables are designed to provide the ultimate in luxury and exclusivity, offering guests the opportunity to elevate their clubbing experience to the next level.
The VIP area is a private, secluded space separated from the main dance floor. It features comfortable seating, top-notch bottle service, and a prime view of the club, making it the perfect spot for guests to enjoy the night. The VIP tables come equipped with bottle service and a dedicated server, ensuring that guests receive the ultimate in attention and care. Keep in mind that the Shoko Barcelona dress code may vary depending on the event and day of the week so make sure to check our Shoko Barcelona dress code guide.
The nightclub Shoko Barcelona is known for having the largest VIP area of all the clubs in Barcelona divided into different sections according to the tables consumption. The venue is also known for having a large stock of premium brands, from vodka or gin to the best champagnes in its different sizes. For a standard VIP table at Shoko, you will have to pay 300€ while VIP tables in the second line will cost 600€. The third line VIP tables have a price of 1000€. These prices will include 1 bottle and 10 soft drinks that you can choose from the Shoko Barcelona bottle menu. VIP tables at Shoko Barcelona are for a maximum of 5 guests.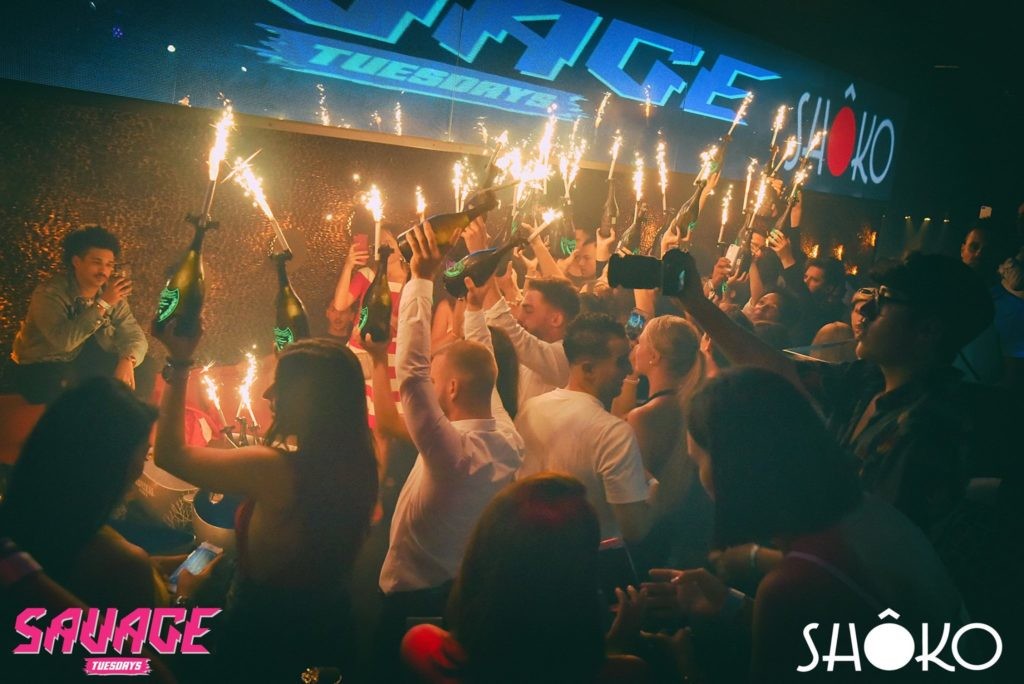 For those who want the ultimate VIP experience, the club Shoko Barcelona's VIP area and tables offer the perfect solution. With its high-end amenities, luxurious atmosphere, and exclusive access, guests can indulge in the finest the club offers, all while enjoying the energy and excitement of one of Barcelona's hottest nightclubs. Make sure to select the table that best suits your needs from the Shoko Barcelona table map. So why wait? Book your VIP experience today with Barcelona Tables and experience Shoko Barcelona like never before!

Vip Table's packs

We provide VIP services and packages so you can experience the special night out that you wish!

Easy booking

We provide VIP area maps so you can choose your seating and the minimum spend. Everything is a click away!

Happy to help!

Through email, call or WhatsApp, we are always at your service. Do not hesitate to contact our 24/7 concierge service.

Luxury Services

Cars, boats, villas, private jets, etc... All you have to do is ask. We make sure that your Vip Experience is fulfilled!
Do you want to know more about Vip Tables at Barcelona?