Bling Bling Vip Table Booking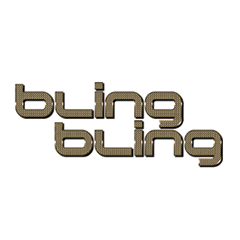 Opening Times: 00:00 AM - 06:00 AM | Thursday, Friday and Saturday
The Club
The Bling Bling Barcelona nightclub, located in the heart of the city, is known for its privileged location, its exclusive and VIP atmosphere and for offering a unique experience for party lovers. A night at Bling Bling Barcelona is equivalent to a night full of luxury, glamour and fun.
The club is located in the upper area of ​​Barcelona. It is one of the most fashionable nightclubs in the city due to its elegant and sophisticated decoration and select and exclusive atmosphere. Another thing to highlight about Bling Bling Barcelona is its lighting and sound system.
In addition, the Bling Bling Barcelona nightclub has an excellent cocktail service and a glamorous VIP area with comfortable sofas and personalized service where clients can enjoy a night out surrounded by an exclusive and luxurious ambience.
The clientele of Bling Bling Barcelona varies depending on the day of the week; on Thursdays, the minimum age is for girls +18 and boys +21, where you will find a university and young atmosphere, on the other hand, on Fridays and Saturdays the minimum age is for girls +23 and boys +25 aimed at a more adult and elegant clientele.
To attend and enjoy the parties at the Bling Bling Barcelona nightclub, it is important to respect the dress code, which is elegant, casual or sportswear is not allowed. The Bling Bling Barcelona parties are designed to receive the most select clientele in the city.
Bling Bling Barcelona offers a varied music menu, ranging from reggaeton and commercial house to top hits of the moment, with a selection of renowned DJs that ensure a fun-filled night.
If you are looking for a unique party experience in Barcelona, ​​Bling Bling is the ideal place to live a memorable and unforgettable night. Its privileged location, VIP atmosphere and variety of music make it one of the best nightclubs in the city. Without a doubt, Bling Bling is a reference club on Tuset street in Barcelona.
Tables map