Bling Bling is a vogue and chic club attracting the most glamorous crowd in the city.
Booking a bottle service at Bling Bling Barcelona is the best way to get the full VIP experience.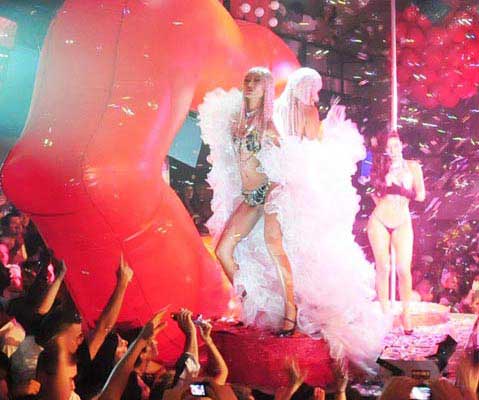 Bling Bling Barcelona VIP Tables
When it comes to exceptional nightlife experiences, Bling Bling Barcelona stands in a league of its own. Nestled in the vibrant heart of Barcelona, this legendary club sets the stage for unforgettable nights of revelry and indulgence. For those seeking the pinnacle of luxury, reserving a VIP table at Bling Bling Barcelona is the key to unlocking an extraordinary experience. Let us glimpse the glamorous interior decor of its VIP areas, as we explore the exclusive perks of booking a table at this esteemed venue.

Step into the VIP areas of Bling Bling Barcelona, and you'll find yourself immersed in a world of luxury and style. The design exudes a harmonious blend of modern sophistication and timeless elegance. Lavish furnishings, adorned with plush fabrics and intricate details, create an ambiance that captivates the senses.
Every element within the VIP sections is meticulously chosen to exude an air of exclusivity. From rich, sumptuous drapery to polished marble accents, the attention to detail in the decor ensures a truly immersive experience. The design aesthetic seamlessly merges contemporary trends with timeless glamour, providing a luxurious backdrop for an unforgettable night out.
Exclusive Perks of a VIP Table Reservation:
Booking a VIP table at Bling Bling Nightclub Barcelona grants you access to an array of exclusive perks that elevate your evening to new heights of indulgence and prestige. Here are some of the exceptional benefits awaiting those who choose the VIP experience:
Personalized Bling Bling Bottle Service: At Bling Bling Barcelona, VIP guests are treated to exceptional service throughout the night. A dedicated host caters to your every need, ensuring that your experience is flawless. From the moment you arrive until the moment you leave, you can expect a seamless and personalized service tailored to your preferences.
Prime Location: VIP tables are strategically positioned in the most coveted areas of the club, allowing you to bask in the electric energy of the dance floor while still enjoying an exclusive space for your group. The elevated vantage point offers a commanding view of the crowd, ensuring you never miss a beat of the action.
Premium Bottle Service: Indulge in the finest spirits, champagne, and cocktails with Bling Bling Barcelona's exceptional bottle service and bottle menu. A dedicated waiter will be on hand to expertly craft your drinks, cater to your preferences, and ensure your glasses are always full. Immerse yourself in a world of luxury as you savor each sip.
VIP Access and Fast Track Entry: Skip the lines and enjoy hassle-free entry into Bling Bling Barcelona. As a VIP guest, you'll have access to a dedicated entrance, allowing you to bypass the queues and step directly into the heart of the party.
Exclusivity and Privacy: The VIP areas of Bling Bling Barcelona offer a haven of exclusivity and privacy. Revel in the company of your friends and loved ones, away from the main crowds, while still being part of the vibrant atmosphere. The luxurious surroundings and attentive service ensure an intimate and unforgettable experience.
VIP tables and bottle service prices at Bling Bling Barcelona can go from €250 to €1,500. Make sure to check the Bling Bling table map before booking your table.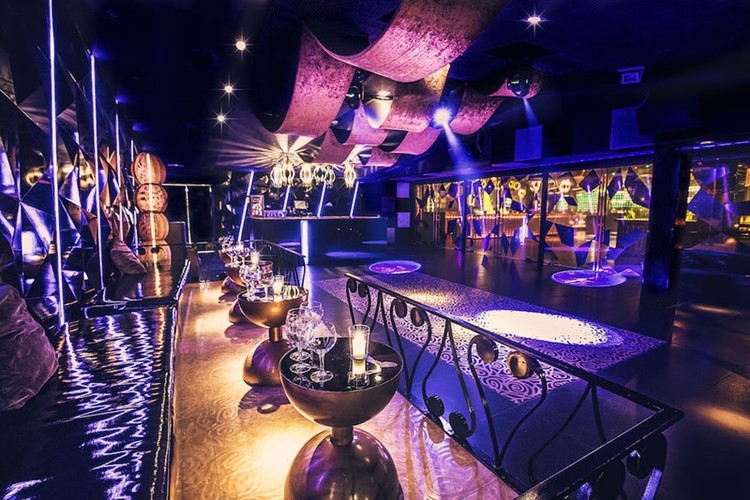 Bling Bling VIP club Barcelona's VIP tables offer an unrivalled nightlife experience for those seeking luxury, exclusivity, and an unforgettable night out in Barcelona. The stunning interior decor of the VIP areas sets the stage for an opulent experience, where modern sophistication meets timeless elegance. Remember to dress to impress accordingly to its decor and the Bling Bling dress code policy. With personalized service, premium bottle service, prime locations, and an exclusive ambiance, booking a VIP table at Bling Bling Barcelona.

Vip Table's packs

We provide VIP services and packages so you can experience the special night out that you wish!

Easy booking

We provide VIP area maps so you can choose your seating and the minimum spend. Everything is a click away!

Happy to help!

Through email, call or WhatsApp, we are always at your service. Do not hesitate to contact our 24/7 concierge service.

Luxury Services

Cars, boats, villas, private jets, etc... All you have to do is ask. We make sure that your Vip Experience is fulfilled!
Do you want to know more about Vip Tables at Barcelona?