Sutton Vip Table Booking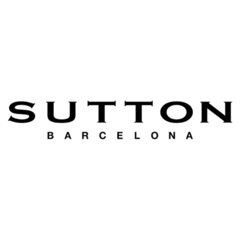 Opening Times: 00:00 AM - 06:00 AM | Wednesday, Thursday, Friday and Saturday
The Club
Sutton Barcelona nightclub is a unique place in the city, with an elegant and sophisticated atmosphere. The decoration of the venue is modern and minimalist, with neutral tones and gold details that give the place a touch of luxury.

The music at Sutton Barcelona is a mix of genres, with an emphasis on electronic and house music. The DJs are the best in the city and ensure an unbeatable party atmosphere. The sound and lighting are of high quality and perfectly match the atmosphere of the place.

Exclusivity is one of the main characteristics of Sutton Barcelona. The place is very selective with its clients, guaranteeing a unique and selective atmosphere and the most VIP parties. Sutton Barcelona aims for a high public profile, for people over 21 years old.

Located on Tuset street in the Zona Alta, the nightclub has a large bar, with a wide variety of cocktails and premium drinks. The bartenders are experts at their job and prepare delicious cocktails, which can be enjoyed on their large dance floor.

VIP table service is another of the exclusive features of Sutton Barcelona. Clients can reserve tables with bottles of champagne and waiter service, to enjoy a night of luxury and exclusivity. Sutton Barcelona has more than 50 VIP tables available, offering incredible treatment to those who book.

The Sutton Barcelona nightclub is an exclusive and sophisticated place, with an elegant atmosphere and modern and minimalist decoration. The music is a mix of genres and the DJs are the best in town. The VIP table service and the spacious bar with premium cocktails are just some of the exceptional features that make Sutton Barcelona a unique place in the city.