Sutton nightclub is an exclusive venue located on Tuset street in the Zona Alta of Barcelona.
Book a bottle service at Sutton and experience one of its most stylish features.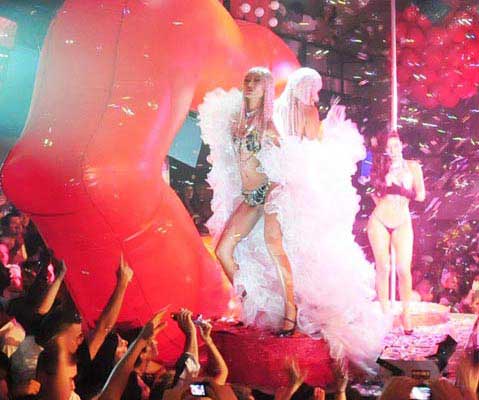 Sutton Barcelona Bottle Service
Sutton Barcelona nightclub is one of the most exclusive nightclubs in the city of Barcelona, known for its elegant and sophisticated atmosphere, glamorous decoration and high-quality music.
Sutton Barcelona's decor is impressive, with a sleek, minimalist design that features mood lighting and modern sound and visual systems. The nightclub has several areas, including a large dance floor, VIP areas, and a main bar. Sutton Barcelona is known for its themed parties and special events and the music played is usually electronic music, with sets from international and renowned local DJs appearing at the club regularly.
The best way to experience this well-known club to the fullest is by booking a VIP table or bottle service. The Sutton table prices and conditions of the VIP tables and bottle service at Sutton Barcelona nightclub may vary depending on the area in which the VIP table is located and normally these prices are for a maximum of 5 guests per table. Sutton Barcelona nightclub also offers you a wide variety of bottles, champagne and hookahs you can choose from the Sutton bottle menu. VIP tables from the Sutton Barcelona table map at Sutton start at €300.
In order to make a VIP table or bottle service reservation at Sutton Barcelona, ​​you can follow these quick and easy steps:
-Select the date and event for which you want to make the reservation. VIP table reservations are often available for special events such as weekend parties, live music events, and theme parties.
-Choose the type of VIP table you wish to reserve, based on the number of people in your group and your preferred location in the club. VIP table options often include tables on the dance floor or in a private area.
-Contact Barcelona Tables and please provide additional information, such as your full name, phone number and email in order to confirm your reservation and contact you if there are any changes to your reservation details.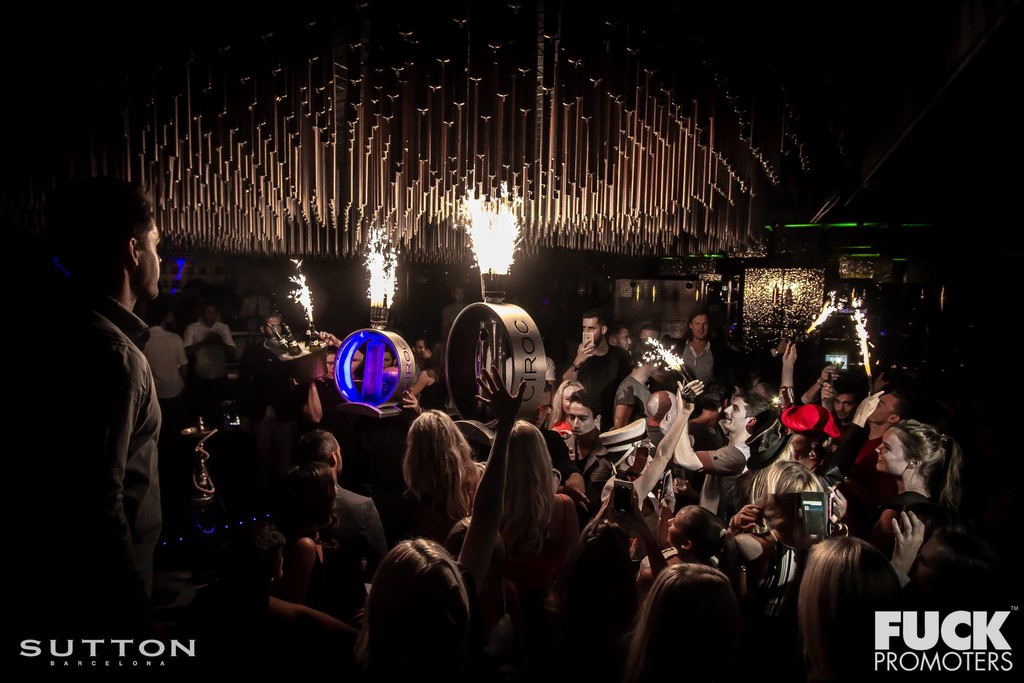 It is important to remember that Sutton Barcelona is one of the most popular nightclubs in the city with a dress-to-impress dress code and VIP table reservations can sell out quickly. Therefore, it is advisable to make your reservation in advance to ensure that you get a VIP table at the event of your choice. Don't hesitate and contact us.

Vip Table's packs

We provide VIP services and packages so you can experience the special night out that you wish!

Easy booking

We provide VIP area maps so you can choose your seating and the minimum spend. Everything is a click away!

Happy to help!

Through email, call or WhatsApp, we are always at your service. Do not hesitate to contact our 24/7 concierge service.

Luxury Services

Cars, boats, villas, private jets, etc... All you have to do is ask. We make sure that your Vip Experience is fulfilled!
Do you want to know more about Vip Tables at Barcelona?