Sutton promises a night of luxury and excitement like no other.
To ensure you have the best experience, check the table map and plan your night in advance.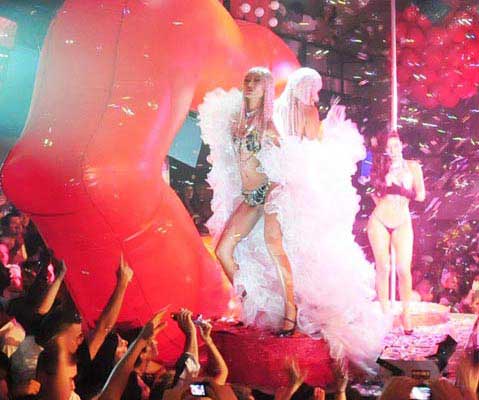 Sutton Barcelona Table Map
Located in the upscale Eixample district, Sutton Barcelona has earned its reputation as the go-to destination for Barcelona's elite and international jet-setters. Sutton Barcelona stands out from other Barcelona nightclub for various reasons:
Luxurious Atmosphere: Step into a world of opulence and style. Sutton's elegant design, high ceilings, and dazzling chandeliers create an ambiance that exudes luxury from every corner.
World-Class DJs: Sutton consistently hosts some of the world's top DJs, ensuring an unforgettable musical experience. The beats at Sutton will keep you dancing all night long.
Celebrity Sightings: Sutton is known for attracting celebrities and VIPs. You never know who you might run into during your night out.
Exquisite Cocktails: Our expert mixologists craft signature cocktails that are as beautiful as they are delicious. Sip on your favorite libations while enjoying the vibrant atmosphere.
Demand & Popularity: Sutton Barcelona is renowned for being the busiest nightclub in the city. It's no secret that it's always in high demand. Planning ahead ensures you secure your spot and avoid disappointment at the door.
VIP Treatment: Booking a table at Sutton, no matter the table price, guarantees VIP treatment. You and your friends will enjoy priority seating, dedicated bottle service, and a truly exclusive experience.
Prime Location: Sutton's Table Map allows you to choose a table strategically located to your liking. Whether you prefer to be in the heart of the action on the dance floor or in a more intimate VIP area, the map helps you make the right choice.
Explore Sutton's table map and choose the seats that better suits you: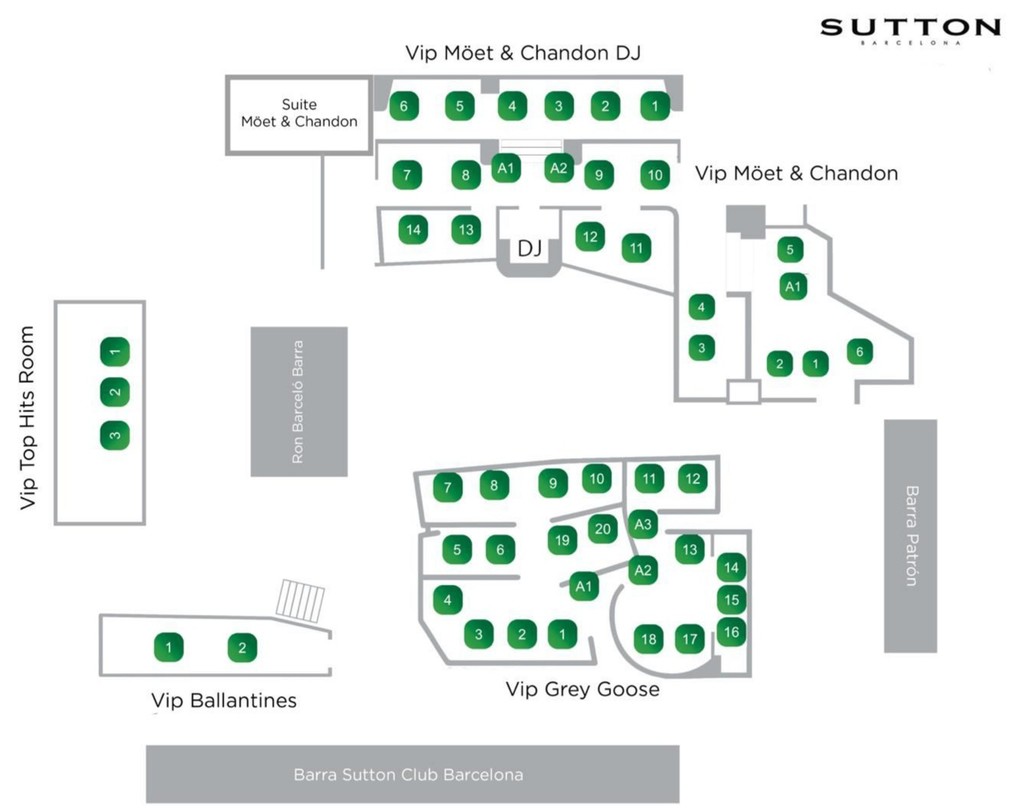 Nightclub Sutton Barcelona attracts a diverse and cosmopolitan crowd. You'll find locals, international visitors, and trendsetters from various walks of life. The common thread among our clientele is an appreciation for fine music, exquisite cocktails, and a luxurious clubbing experience.
Sutton Barcelona sets the standard for nightlife in Barcelona. To make the most of your night at Sutton, plan ahead with our table map. Booking a table ensures you don't miss out on the ultimate VIP experience in the city's most exclusive nightclub.
Check the Sutton bottle menu and join us at VIP Sutton Barcelona for a night of glamour, music, and unforgettable memories. Remember to dress to impress following the Sutton Barcelona dress code. Your VIP experience begins here. Book your table now!

Vip Table's packs

We provide VIP services and packages so you can experience the special night out that you wish!

Easy booking

We provide VIP area maps so you can choose your seating and the minimum spend. Everything is a click away!

Happy to help!

Through email, call or WhatsApp, we are always at your service. Do not hesitate to contact our 24/7 concierge service.

Luxury Services

Cars, boats, villas, private jets, etc... All you have to do is ask. We make sure that your Vip Experience is fulfilled!
Do you want to know more about Vip Tables at Barcelona?