Otto Zutz Vip Table Booking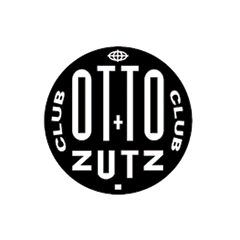 Opening Times: 00:00 AM - 6:00 AM | Wednesday, Thursday, Friday and Saturday
The Club
Otto Zutz Barcelona is a nightclub with three different rooms, located in the Zona Alta of Barcelona and where you can listen to the best of Hip Hop, Reggaeton, R&B and current hits. It is located specifically on Calle Lincoln, in the upper part of the Sant Gervasi neighbourhood.

The club has a New York style and industrial decoration, with iron beams, and concrete pillars but with sophisticated details helping create the chic environment for which it is known.
Otto Zutz Barcelona parties are popular for their trendy atmosphere and for their youthful clientele that goes out in search of the best places to enjoy Barcelona's nightlife. Without any doubt, at Otto Zutz you will find the best student parties in the city.

Over the years, Otto Zutz has maintained its reputation by offering a place with a modern concept, mixing exclusivity with fun, and differentiating itself from the rest of the clubs in Barcelona. One of its biggest attractions is the wide range of music that can be enjoyed just by going up or down one floor.

To enjoy the best parties in the club, you can reserve a VIP table with BarcelonaTables and feel like a king. The Otto Zutz disco has several VIP areas spread over 2 floors.

The dress code at Otto Zutz is casual and simple. To enter the Otto Zutz nightclub you have to be 18 years old.
Tables map