Otto Zutz, where an exceptional bottle service meets an electrifying party.
From premium spirits to mixers and ice-cold buckets, the bottle service at Otto Zutz is unparalleled.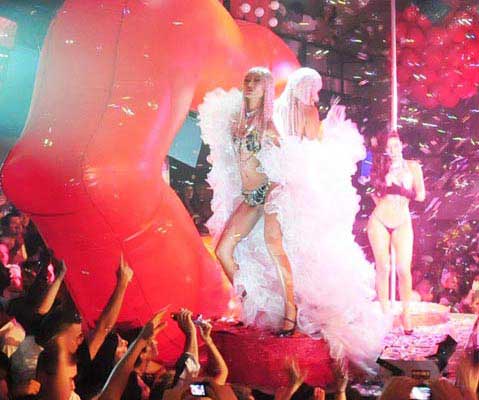 Bottle Service at Otto Zutz Barcelona
As you step into Otto Zutz Barcelona, you'll immediately be enveloped by an atmosphere that exudes energy and excitement. The club features multiple floors, each with its own distinct vibe, ensuring there's something for everyone. Whether you prefer dancing to the latest chart-toppers, grooving to hip-hop beats, or immersing yourself in the rhythms of Latin music, Otto Zutz caters to a diverse range of musical tastes. The club's sleek design, vibrant lighting, and state-of-the-art sound system further enhance the overall ambience, creating an immersive experience that keeps party-goers coming back for more.
Otto Zutz Nightclub has earned a reputation as a hotspot for the young and energetic college crowd in Barcelona. It's the go-to venue for students and young professionals who are looking to unwind, let loose, and create lasting memories. The club's age policy ensures that the majority of attendees are in their late teens to early twenties, fostering an atmosphere of youthful exuberance and a shared enthusiasm for the night ahead. If you're seeking a dynamic environment filled with like-minded individuals, Otto Zutz offers the perfect setting to connect and socialize with a vibrant and energetic crowd.
To enhance your night at Otto Zutz Club in Barcelona, they offer exceptional bottle service and VIP tables, taking your experience to new heights of luxury and indulgence. By reserving a table and opting for bottle service, you gain access to a dedicated area where a dedicated team of staff members will cater to your every need. From premium spirits and champagne to personalized mixers and ice-cold buckets, the bottle menu at Otto Zutz is unparalleled. You can savor your drinks in style, with the convenience of table-side service and the option to customize your bottle selection. This VIP treatment allows you to relax, socialize, and enjoy the night without worrying about queues or crowded bars. Prices of VIP tables and bottle service at Otto Zutz Barcelona go from €400 to €1,500 or more, depending on the night and number of guests.
VIP Otto Zutz Barcelona has solidified its place as a nightlife destination that seamlessly combines a vibrant ambience, a young and enthusiastic college crowd, and top-tier bottle service and VIP tables. With its multi-floor layout, diverse musical offerings, and high-energy atmosphere, the club creates an environment that caters to a wide range of tastes and ensures an unforgettable night out. Whether you're seeking to dance the night away, make new connections, or indulge in luxurious bottle service, Otto Zutz offers an immersive experience that is bound to leave a lasting impression. So, if you're looking to be part of a vibrant college crowd and experience the best of Barcelona's nightlife scene, Otto Zutz is where you need to be. Of course, with a VIP table or bottle service booked.

Vip Table's packs

We provide VIP services and packages so you can experience the special night out that you wish!

Easy booking

We provide VIP area maps so you can choose your seating and the minimum spend. Everything is a click away!

Happy to help!

Through email, call or WhatsApp, we are always at your service. Do not hesitate to contact our 24/7 concierge service.

Luxury Services

Cars, boats, villas, private jets, etc... All you have to do is ask. We make sure that your Vip Experience is fulfilled!
Do you want to know more about Vip Tables at Barcelona?