Otto Zutz is more than a club, it's a destination that embodies the art of celebration.
The club is renowned for its electrifying ambiance and vibrant parties.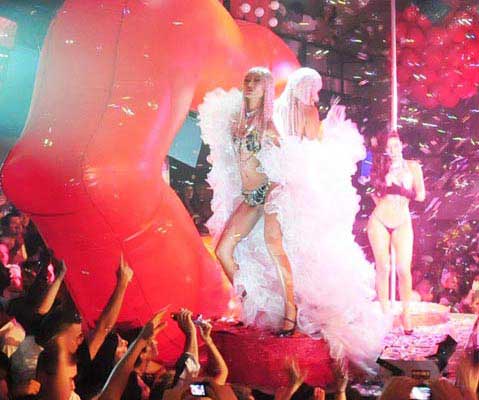 Otto Zutz Barcelona Bottle Menu
At Otto Zutz, the pursuit of perfection is evident in every detail, especially when it comes to beverage offerings. The carefully curated bottle menu is a testament to this commitment to luxury and sophistication. Crafted to cater to the refined palates of its clientele, the bottle menu showcases a collection of premium spirits and champagnes from around the world. From the renowned names to the hidden gems, each selection has been chosen with meticulous care to ensure a remarkable experience for every guest.
Otto Zutz isn't just a nightclub; it's a lifestyle destination for the discerning and stylish crowd. Catering to a diverse mix of locals, expatriates, and international visitors, Otto Zutz has mastered the art of creating an atmosphere that is both exclusive and inviting.
The typical crowd at Otto Zutz Barcelona consists of individuals who appreciate the finer things in life – those who seek not just a night out but an elevated experience. These are trendsetters, tastemakers, and those who aren't just looking for a place to party, but for a place to see and be seen, socialize with like-minded individuals, and to revel in the city's pulsating nightlife in an unmatched setting.
The popularity of Otto Zutz's parties and VIP areas can be attributed to the perfect blend of elements that create a truly memorable night. Here's why they are in such high demand among the discerning clientele:
Exclusivity: Otto Zutz offers exclusive VIP areas that provide a private and luxurious space for guests to unwind and enjoy the night away from the crowd. This exclusivity creates an intimate atmosphere, perfect for celebrating special occasions or simply indulging in a night of luxury.
Impeccable Bottle Service: The VIP areas are staffed by attentive and knowledgeable service personnel who cater to every need, ensuring that guests are treated with the utmost care and attention throughout the night.
Prime Views: The VIP areas often offer prime views of the dance floor or the stage, allowing guests to enjoy the electrifying performances and the energetic crowd while still having a comfortable and private space to retreat to.
Bespoke Experience: Otto Zutz's VIP areas can be tailored to the guests' preferences, making each visit a unique and personalized experience. From the choice of beverages to the décor and ambiance, everything can be customized to suit the occasion and the guest's desires.
In the vibrant city of Barcelona, where nightlife options abound, Otto Zutz stands out as a beacon of luxury, style, and exclusivity. With its thoughtfully crafted Otto Zutz Bottle Menu and sought-after VIP areas, it continues to redefine the nightlife experience, offering its discerning clientele an opportunity to indulge in the finest things life has to offer. Please note that Otto Zutz table prices vary depending on various factors.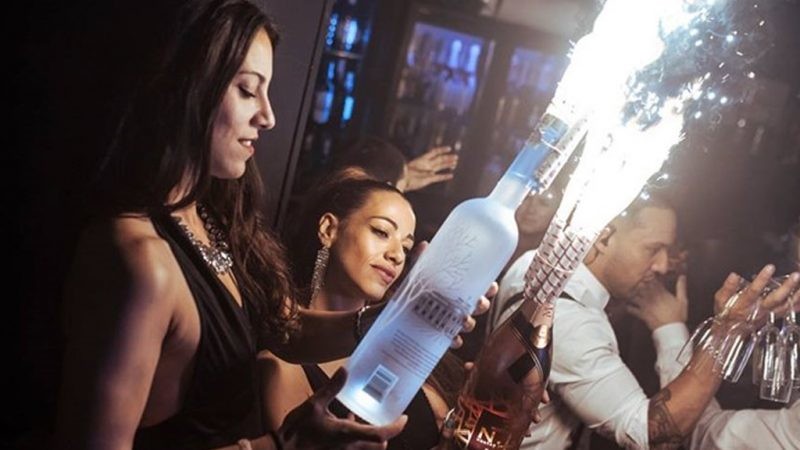 The Bottle Menu and VIP areas are not just amenities; they are the embodiment of the club's commitment to providing an unforgettable experience for those who appreciate the finer things in life. As you step into the world of Club Otto Zutz, you're not just entering a club; you're entering a realm of unparalleled enjoyment.

Vip Table's packs

We provide VIP services and packages so you can experience the special night out that you wish!

Easy booking

We provide VIP area maps so you can choose your seating and the minimum spend. Everything is a click away!

Happy to help!

Through email, call or WhatsApp, we are always at your service. Do not hesitate to contact our 24/7 concierge service.

Luxury Services

Cars, boats, villas, private jets, etc... All you have to do is ask. We make sure that your Vip Experience is fulfilled!
Do you want to know more about Vip Tables at Barcelona?