Are you ready to immerse yourself at Shoko's electrifying party?
Book a bottle service and get ready to experience a night like no other.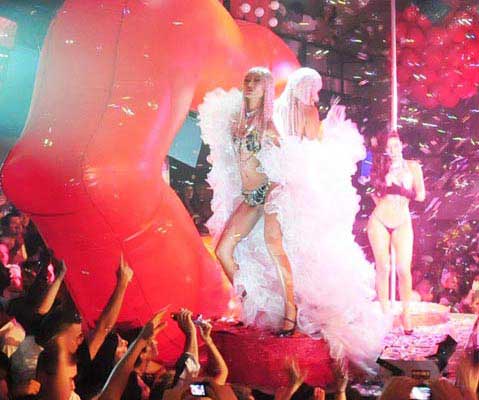 Shoko Barcelona Bottle Menu
Nestled along the picturesque shores of Barcelona, Shoko Barcelona stands tall as an iconic hotspot that attracts party-goers from all corners of the globe. As the sun sets and the city comes alive, Shoko transforms into a mesmerizing venue where world-class DJs spin scintillating beats, and the dance floor becomes a whirlwind of energy and excitement.
To make your night at Shoko Barcelona unforgettable, we offer a distinguished VIP bottle service that caters to your every desire. From the moment you step foot into the club, Shoko Barcelona's attentive staff will be at your service, ensuring you and your group receive the VIP treatment you deserve.
Prepare to indulge in premium spirits, champagne, and handcrafted cocktails from the carefully curated bottle menu. Whether you prefer a classic bottle of Dom Pérignon, a refined single malt whisky, or a speciality cocktail, the extensive menu has something to suit every taste and celebration. Shoko nightclub expert mixologists are masters at crafting tantalizing cocktails that will dazzle your palate and set the mood for a memorable night.
Avoid the hassle of long queues and ensure your entry to the city's hottest nightlife destination by booking a bottle service at Shoko Barcelona. Simply select the date of your visit, and the number of guests in your party, and choose from our array of table options with different Shoko table prices to reserve your spot in paradise.
With Shoko Barcelona and our unparalleled VIP bottle service, you'll be treated to a night of glitz, glamour, and unbridled fun. Dance the night away to the pulsating beats, sip on the finest beverages, and revel in the electric atmosphere that only Shoko Barcelona can provide. Before visiting and booking a table, check out Shoko's bottle menu and Shoko table map so you can prepare for the night out: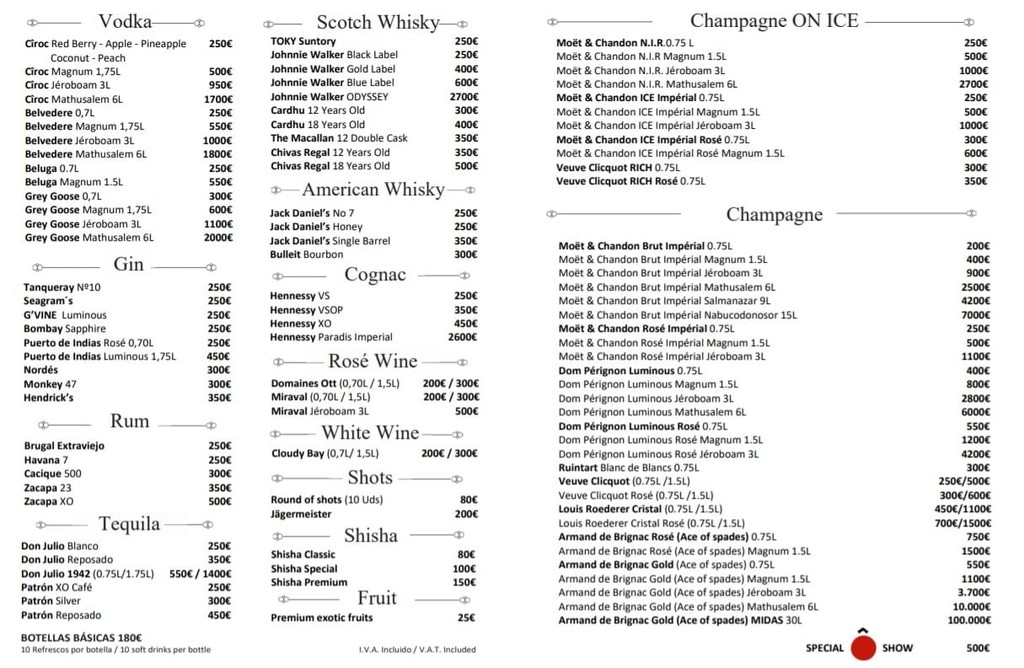 Don't miss out on the opportunity to create memories that will last a lifetime. Book your exclusive guest list or table reservation at Club Shoko Barcelona through our web page and get ready to embark on an extraordinary journey into Barcelona's legendary nightlife scene. Whether you're celebrating a special occasion or simply seeking an unforgettable night out, Shoko Barcelona promises an experience like no other. Let the night begin!

Vip Table's packs

We provide VIP services and packages so you can experience the special night out that you wish!

Easy booking

We provide VIP area maps so you can choose your seating and the minimum spend. Everything is a click away!

Happy to help!

Through email, call or WhatsApp, we are always at your service. Do not hesitate to contact our 24/7 concierge service.

Luxury Services

Cars, boats, villas, private jets, etc... All you have to do is ask. We make sure that your Vip Experience is fulfilled!
Do you want to know more about Vip Tables at Barcelona?