Experience Barcelona's nightlife like never before with Shoko's VIP tables.
To make the most of your night at Shoko, it's essential to explore the table map.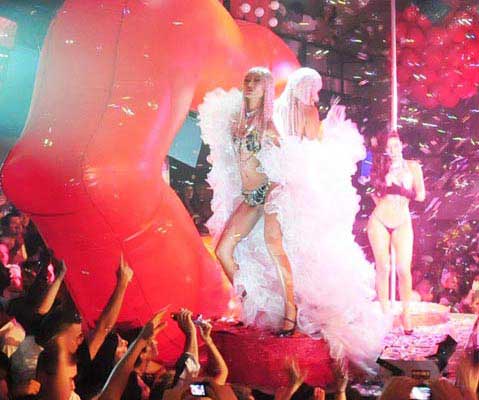 Shoko Barcelona Table Map
Nestled in the heart of the city overlooking the beautiful Mediterranean Sea, Shoko Nightclub sets the standard for elegance and sophistication in Barcelona's nightlife scene. With world-class DJs, stunning views, and a vibrant atmosphere, it's no wonder that Shoko is a favorite among locals and international visitors alike.
Booking a VIP table at Shoko Barcelona is the key to unlocking a night of pure indulgence. Here's why it's a must:
VIP Treatment: From the moment you arrive, you'll be treated like a VIP. Our dedicated staff will ensure that you and your group receive the highest level of bottle service throughout the night.
Prime Location: Shoko's VIP tables are strategically positioned to offer the best views of the dance floor and DJ booth. You'll have a front-row seat to all the action, making your night one to remember.
Bottle Service: No need to wait at the bar. With bottle service at your VIP table, no matter the price of the VIP table, you can enjoy premium drinks and spirits from the Shoko bottle menu delivered right to your table. It's the epitome of convenience and luxury.
Exclusive Atmosphere: Our VIP tables provide an exclusive area for you and your friends to dance, socialize, and enjoy the night in style. It's your personal space amidst the bustling club.
To choose the perfect VIP table for your night, explore Shoko Barcelona's table map. Here's a sneak peek at some of our VIP table options:
Ocean View Tables: If you're a fan of breathtaking sea views, our Ocean View Tables on the terrace are perfect for you. Enjoy the cool breeze and the sight of the Mediterranean while you dance the night away.
VIP Dance Floor Tables: For those who want to be at the center of the action, our VIP Dance Floor Tables offer an immersive experience. You'll be in the heart of the party, with the DJ's beats reverberating through your soul.
Exclusive Lounge Tables: If you prefer a more relaxed atmosphere, our Exclusive Lounge Tables provide a comfortable and elegant space where you can unwind and enjoy the music.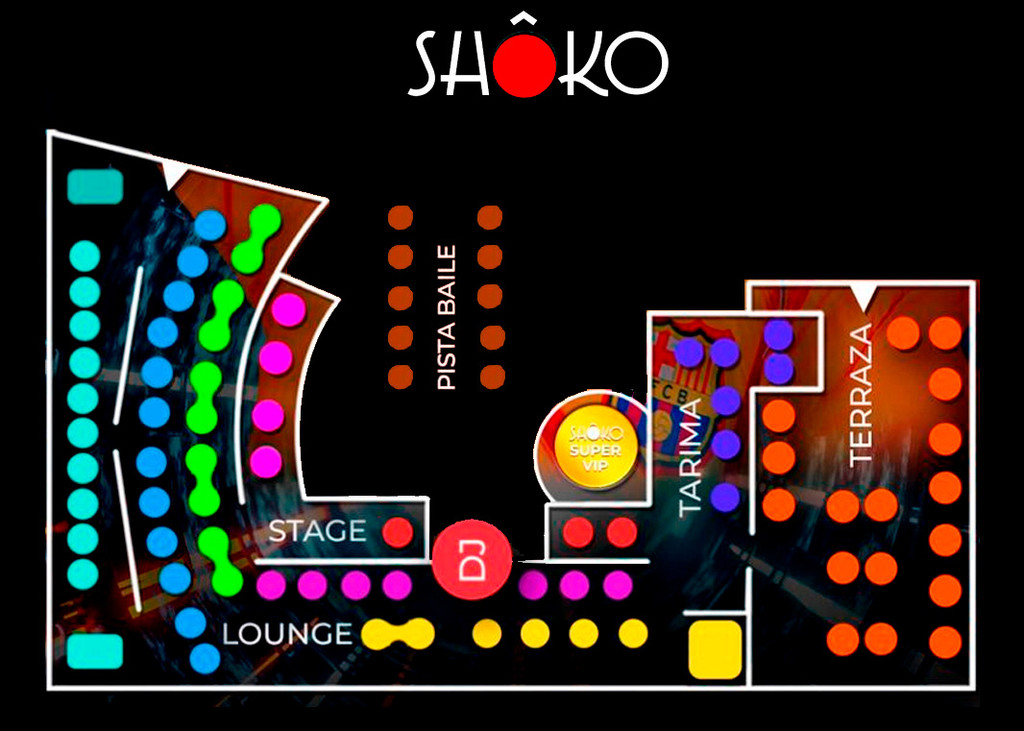 At Shoko Barcelona, we believe that every night out should be exceptional. Choosing the right VIP table is the first step towards creating memories that last a lifetime. Explore our Table Map to find the table that fits your needs and elevate your Shoko experience.
Don't miss out on the chance to party in style at one of Barcelona's most iconic venues. Book your VIP table at Club Shoko Barcelona now and get ready for a night of luxury, music, and unforgettable moments. Your VIP experience awaits!

Vip Table's packs

We provide VIP services and packages so you can experience the special night out that you wish!

Easy booking

We provide VIP area maps so you can choose your seating and the minimum spend. Everything is a click away!

Happy to help!

Through email, call or WhatsApp, we are always at your service. Do not hesitate to contact our 24/7 concierge service.

Luxury Services

Cars, boats, villas, private jets, etc... All you have to do is ask. We make sure that your Vip Experience is fulfilled!
Do you want to know more about Vip Tables at Barcelona?