Party at Pacha with VIP table reservations and unparalleled bottle service.
Explore its exquisite bottle menu, curated to cater to your discerning palate.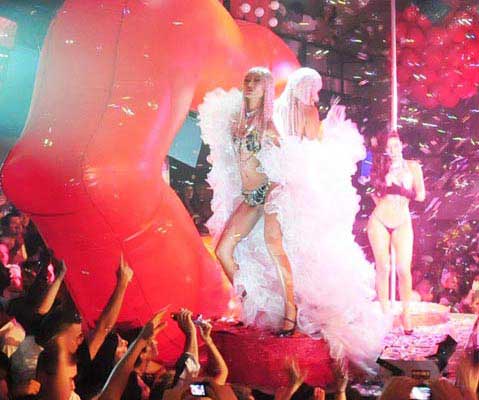 Pacha Barcelona Bottle Menu
Party at Pacha Barcelona Nightclub, where the night comes alive with electrifying energy and unforgettable moments. As you prepare for an extraordinary evening in the heart of Barcelona's nightlife, we invite you to explore the exclusive world of VIP tables and bottle service, elevating your experience to new heights.
When you choose to book a VIP table at Pacha Barcelona nightclub, you open the door to a world of luxurious benefits and personalized attention. Here's why reserving a VIP table is the key to an unforgettable night:
• Your VIP table guarantees you and your group the best seats in the house. Enjoy unobstructed views of the dance floor and stage, ensuring you're at the heart of the action all night long.
• Our dedicated staff is here to cater to your every need. From ensuring your table is beautifully set up to providing prompt bottle service, we strive to create a seamless and indulgent experience for you and your guests.
• The VIP area offers an intimate space where you can celebrate with your closest friends and loved ones, away from the crowds. Enjoy the club's vibrant atmosphere while relishing in the privacy of your VIP enclave.
• As a VIP table guest, you'll bypass the regular queues and enjoy expedited entry, maximizing your time to party and make memories on the dance floor.
Before attending Pacha Barcelona vibrant parties, make sure to check the Pacha Barcelona table prices, Pacha Barcelona table map and the Pacha Barcelona dress code guide.
At Pacha Nightclub Barcelona, the club takes great pride in curating a bottle menu that caters to the most discerning tastes. Our selection features a wide array of premium spirits and champagnes, each chosen for its quality and distinct flavors. Delight in a world-class bottle service experience, savouring your favorite drinks expertly prepared and delivered to your VIP table.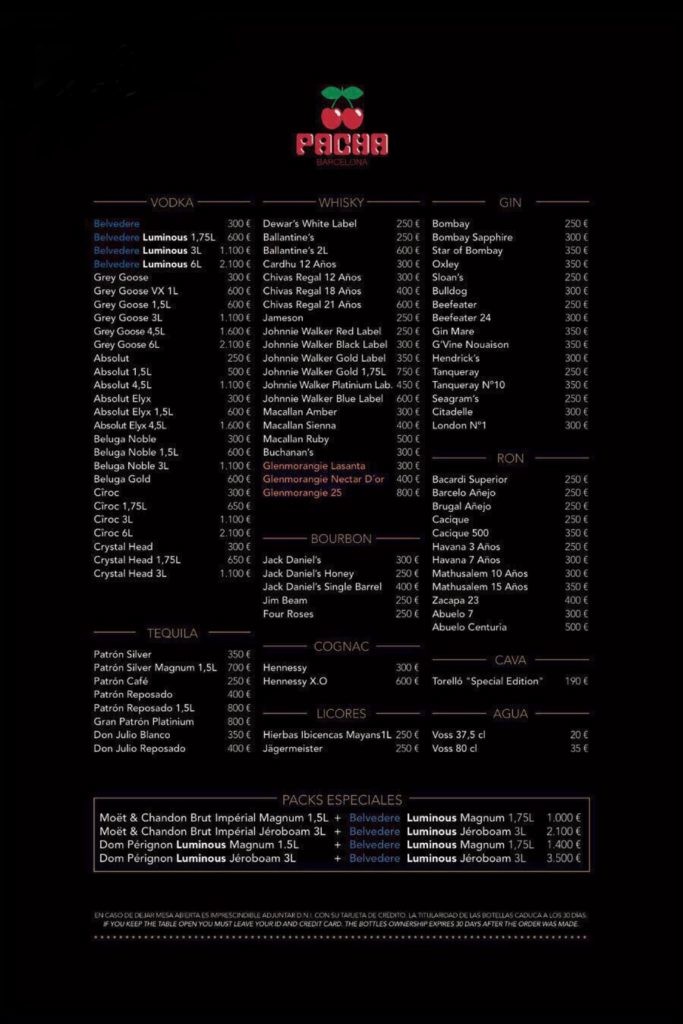 Raise a toast to unforgettable moments with our exquisite champagne offerings. From classic champagnes to prestigious cuvées, our bottle menu showcases an impressive selection that elevates every celebration and adds a touch of luxury to your night.
Secure your VIP table and bottle service today, and get ready to immerse yourself in a night of glamour and electrifying entertainment at VIP Pacha Barcelona Nightclub.

Vip Table's packs

We provide VIP services and packages so you can experience the special night out that you wish!

Easy booking

We provide VIP area maps so you can choose your seating and the minimum spend. Everything is a click away!

Happy to help!

Through email, call or WhatsApp, we are always at your service. Do not hesitate to contact our 24/7 concierge service.

Luxury Services

Cars, boats, villas, private jets, etc... All you have to do is ask. We make sure that your Vip Experience is fulfilled!
Do you want to know more about Vip Tables at Barcelona?