With a privileged location in the heart of the Puerto Olímpico, Pacha attracts VIP party goers from around the world.
Continue reading if you need more information regarding Pacha Barcelona table booking prices and bottle service.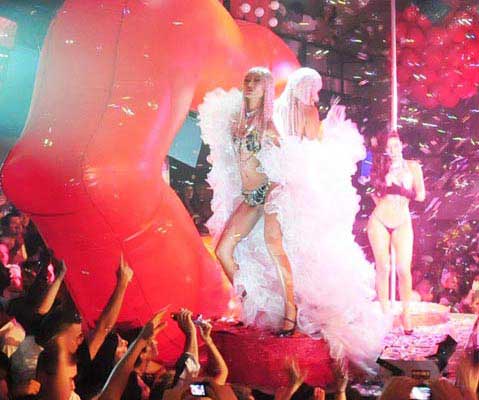 Pacha Barcelona Bottle Service
Pacha Barcelona is an essential party venue and one of the most popular beach clubs in the Olympic Port. The design of this venue follows the model of the clubs on the island of Ibiza, characterized by white tones and contrasting reds, and it opens every night from 12 midnight to 5 am. Each night brings different music tracks played by international and local DJs/artists, promising non-stop dance music.
Booking a VIP table and bottle service at the Club Pacha Barcelona nightclub can offer a number of benefits and privileges that can enhance the overall nightclub experience. Some of them may include:
Priority access: With a VIP table and bottle service, you can usually avoid the long lines and go directly to the club.
Personalized service: When reserving a VIP table, you usually have a personalized service, with an exclusive waiter who will attend to the needs of the table.
Privileged location: VIP tables are usually located in strategic places in the club, such as near the dance floor or DJ booth with panoramic views.
Bottles and premium drinks: Pacha table prices and bottle service usually include a bottle or more than one premium drink which you can choose from the Pacha bottle menu, allowing you to enjoy the best brands of drinks in an exclusive environment.
Privacy: VIP tables offer greater privacy, allowing you to enjoy the night with a select group of friends and have your own space within the club. Make sure to explore the Pacha table map beforehand in order to choose your perfect table.
Exclusive experience: By reserving a VIP table and bottle service at Pacha Barcelona, ​​you have access to an exclusive experience that is different from that offered by other areas of the nightclub.
Pacha Barcelona offers several VIP areas: the Absolut VIP area, the GHMumm VIP area, the Ciroc, the Gray Goose, and the Moët Chandon. VIP tables and bottle service at Pacha Barcelona start at 500€ up to 1500€.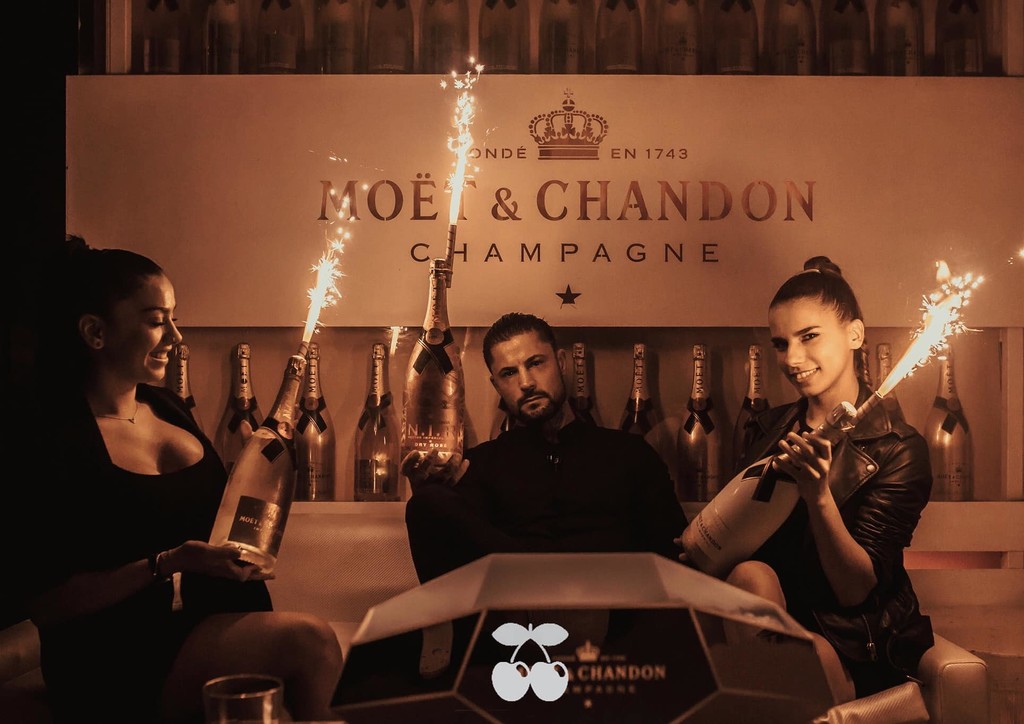 It is important to keep in mind that these benefits and privileges may vary depending on the VIP table that is reserved, so it is advisable to check the reservation conditions before making the reservation. Don't hesitate and contact Barcelona Tables for more info on Pacha dress code, bookings and prices.

Vip Table's packs

We provide VIP services and packages so you can experience the special night out that you wish!

Easy booking

We provide VIP area maps so you can choose your seating and the minimum spend. Everything is a click away!

Happy to help!

Through email, call or WhatsApp, we are always at your service. Do not hesitate to contact our 24/7 concierge service.

Luxury Services

Cars, boats, villas, private jets, etc... All you have to do is ask. We make sure that your Vip Experience is fulfilled!
Do you want to know more about Vip Tables at Barcelona?