Opium Barcelona, where nightlife meets luxury and unforgettable memories.
Understanding the clubs table map is the first step to ensuring a memorable party.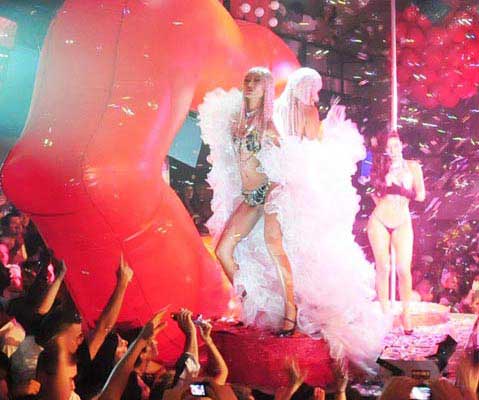 Opium Barcelona Table Map
At Opium Barcelona, every table tells a unique story. Each one offers a distinct vantage point to experience the vibrant atmosphere, stunning performances, and energetic crowd. Here's why choosing the right table is essential:
View matters: Different tables offer varying degrees of visibility on the dance floor and stage. Selecting a table with a prime view ensures you're at the heart of the action, whether you're here to dance the night away or to enjoy live performances.
Proximity to the dance floor: If you're looking to be in the midst of the dancing crowd, choosing a table closer to the dance floor allows you to immerse yourself in the energy and rhythm of the night.
Privacy and comfort: Opium Barcelona also offers tables in more secluded areas, perfect for those who prefer a bit of privacy while still enjoying the club's ambiance. These tables provide comfort and a quieter setting for intimate conversations.
You may have noticed that different tables at Opium Nightclub Barcelona come with varying price tags. This pricing structure is a reflection of several factors:
Location: Tables in prime locations, such as those with the best views or closest to the action, often come at a premium. These tables offer an unparalleled experience and are highly sought after.
Size: The size of the table also plays a role in determining its Opium table price. Larger tables can accommodate bigger groups and are naturally priced higher to account for the added space and service requirements.
Inclusions: Some tables come with additional perks, such as Opium bottle service, priority seating, or access to exclusive areas. These extras contribute to the overall value of the table.
Choosing the right table at Opium Barcelona is about aligning your preferences, group size, and budget with your desired experience. Whether you're celebrating a special occasion or just looking for an unforgettable night out, the Opium Barcelona Table Map can guide you to the perfect spot to make your night extraordinary. Also, make sure to check the Opium Barcelona bottle menu and Opium dress code guide before booking your VIP table.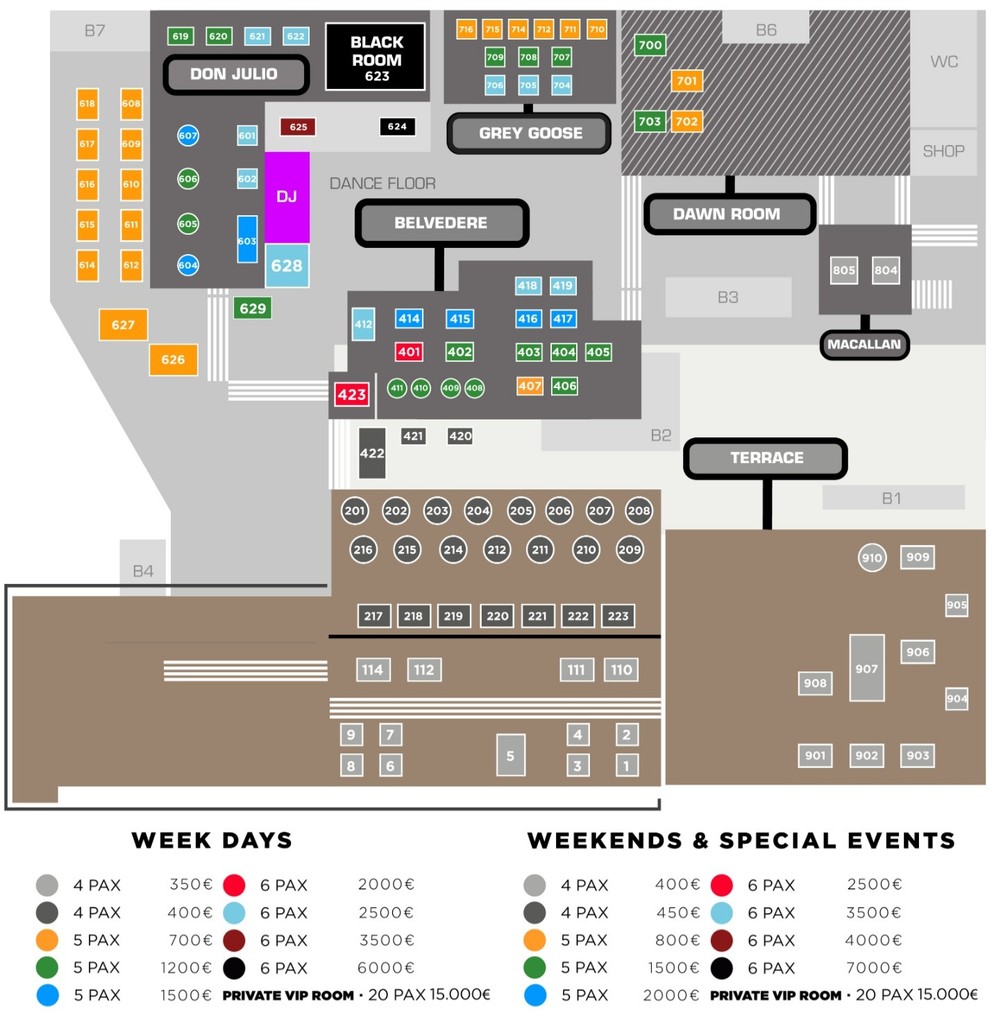 As you explore the table map, remember that Club Opium Barcelona is not just a nightclub; it's an experience. Your choice of table is the first step in crafting a night that resonates with your style and expectations. Let us help you find the ideal table that fits your vision, ensuring that your visit to Opium Barcelona is nothing short of spectacular.
Discover the Opium Barcelona Table Map today, and get ready for a night of excitement, style, and unforgettable memories. Your extraordinary night starts with the right table choice.

Vip Table's packs

We provide VIP services and packages so you can experience the special night out that you wish!

Easy booking

We provide VIP area maps so you can choose your seating and the minimum spend. Everything is a click away!

Happy to help!

Through email, call or WhatsApp, we are always at your service. Do not hesitate to contact our 24/7 concierge service.

Luxury Services

Cars, boats, villas, private jets, etc... All you have to do is ask. We make sure that your Vip Experience is fulfilled!
Do you want to know more about Vip Tables at Barcelona?