Welcome to Opium where the party never ends!
Get to know one of the best nightclubs in the city located on the first line of Barceloneta.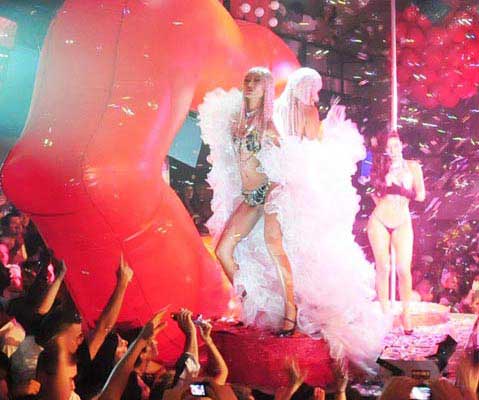 Opium Barcelona Table Price
Don't miss the opportunity to enjoy the best VIP experience and party at Opium Barcelona nightclub!
At Barcelona Tables we offer the VIP table reservation service at Opium Barcelona nightclub exclusively for you and your friends in one of the most exclusive areas of the nightclub.
The renowned Opium Barcelona nightclub has 6 different VIP areas, and you can choose the one that best suits you and what you are looking for, either in the Dj GreyGoose Zone, next to the dance floor in the Mumm or Belvedere, on the Terrace in Heineken or Cliquot.
With a VIP table reservation at Opium Barcelona, ​​you will have personalized service and 1 bottle accompanied by 10 soft drinks to mix the drinks (Coca-Cola, Sprite, tonic, juices and Red Bull) to start the night in style. In addition, our service staff will be available to attend to your needs throughout the night.
The prices of VIP tables in the Opium Barcelona nightclub depend on the day of the week, event, availability, DJ playing and location. The tables on the terrace cost €200 for 5 people, while the tables inside cost €300 for 5 guests. The premium table is the most expensive and its minimum consumption is €500 for 5 people as well.
The Opium Barcelona nightclub is known for its unique atmosphere and music, so you will not regret choosing our VIP table to enjoy an unforgettable night.
Now that you know the prices of VIP tables at Opium Barcelona, ​​book your VIP table and don't miss the chance to enjoy a special night in one of the best places in the city of Barcelona!
Vip Table's packs

We provide VIP services and packages so you can experience the special night out that you wish!

Easy booking

We provide VIP area maps so you can choose your seating and the minimum spend. Everything is a click away!

Happy to help!

Through email, call or WhatsApp, we are always at your service. Do not hesitate to contact our 24/7 concierge service.

Luxury Services

Cars, boats, villas, private jets, etc... All you have to do is ask. We make sure that your Vip Experience is fulfilled!
Do you want to know more about Vip Tables at Barcelona?