Opium offers various bottle service packages that ensure VIP treatment.
The bottle menu is more than just a list of drinks but a getaway to amazing parties.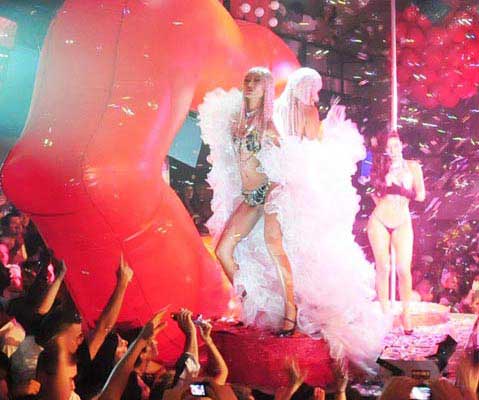 Opium Barcelona Bottle Menu
In the captivating city of Barcelona, Opium Nightclub reigns as a symbol of luxury and revelry, drawing party enthusiasts from near and far. As you step into its alluring entrance, a world of pulsating beats, mesmerizing lights, and unparalleled entertainment awaits you. However, no Opium Barcelona experience would be complete without booking a VIP table or Opium bottle service and indulging in the pinnacle of extravagant revelry—the meticulously crafted and tantalizing Opium bottle menu.
Opium Barcelona understands that every detail matters when it comes to creating an unforgettable evening. The carefully curated bottle menu transports you into a realm of refined indulgence, boasting an exquisite selection of premium spirits, champagnes, and expertly crafted cocktails. With options that cater to the most discerning of tastes, Opium's bottle menu is a celebration of sophistication and opulence.
Each bottle on the menu tells a unique story, from rare and aged whiskeys embodying depth and complexity to artisanal vodkas that ignite the senses. Whether you prefer the smooth elegance of fine cognacs or the exploration of single malt scotches, the knowledgeable staff at Club Opium Barcelona is always on hand to guide you through the vast selection, ensuring you find the perfect libation to elevate your experience.
Champagne, the effervescent charm of any celebration, takes center stage in Opium Barcelona's impeccable collection. From prestigious champagne houses to limited-edition cuvées, the bottle menu caters to those seeking a touch of glamour and extravagance. Each sip of champagne at Opium Barcelona is a toast to life's most precious moments.
For an elevated experience, Opium Barcelona offers various Opium bottle service packages with different VIP table prices that ensure VIP treatment and exclusive access. Your dedicated server attends to your every need, ensuring you and your party are immersed in a world of unparalleled luxury and indulgence in the table chosen from the Opium table map.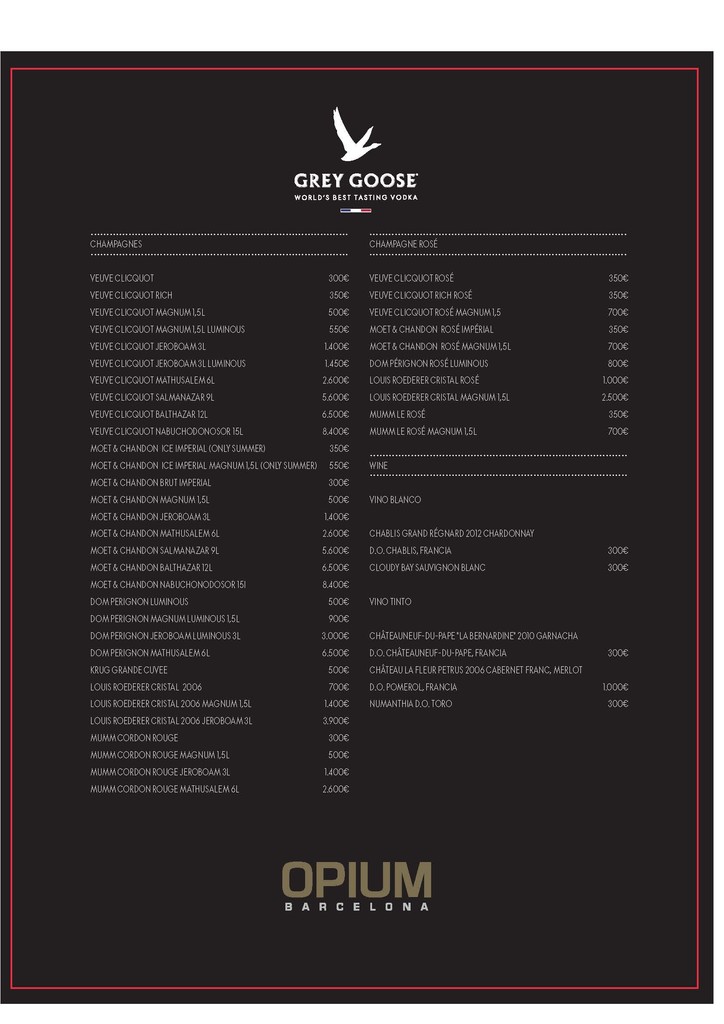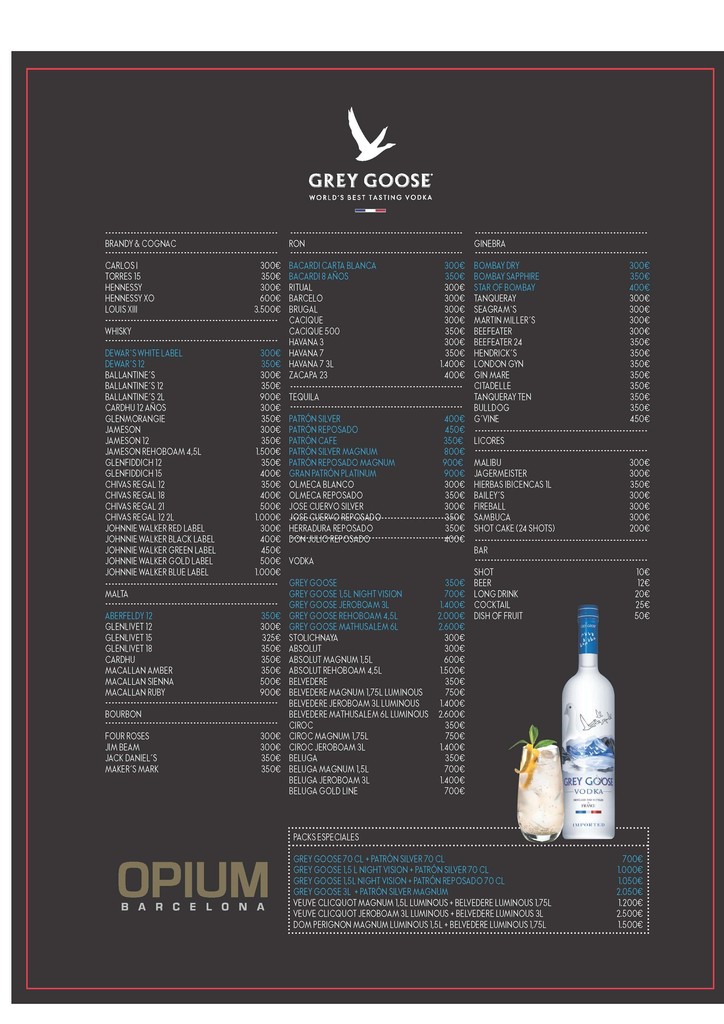 Opium Barcelona's bottle menu is more than just a list of drinks; it is a gateway to extraordinary moments and unforgettable memories. It represents a commitment to excellence, where every sip is an invitation to savor life's most cherished experiences. Whether you're celebrating a special occasion or simply reveling in the vibrant nightlife of Barcelona, allow Opium Barcelona to take you on an unparalleled journey of sensory delight through its meticulously curated bottle menu. Raise your glass, respect the Opium dress code and let the night unfold in a cascade of elegance, exhilaration, and pure, unadulterated joy.

Vip Table's packs

We provide VIP services and packages so you can experience the special night out that you wish!

Easy booking

We provide VIP area maps so you can choose your seating and the minimum spend. Everything is a click away!

Happy to help!

Through email, call or WhatsApp, we are always at your service. Do not hesitate to contact our 24/7 concierge service.

Luxury Services

Cars, boats, villas, private jets, etc... All you have to do is ask. We make sure that your Vip Experience is fulfilled!
Do you want to know more about Vip Tables at Barcelona?