Prepare to embark on a journey through the heart of Barcelona's nightlife.
Join us in setting the standard for sophisticated clubbing experiences in Downtown.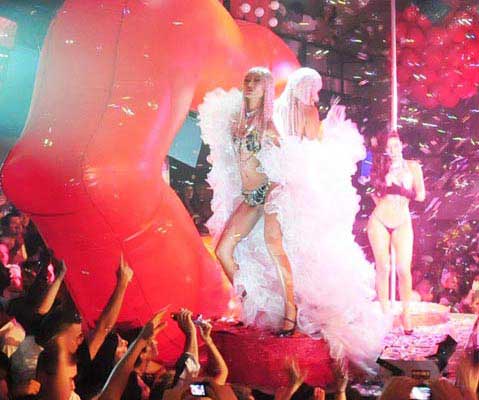 Downtown Barcelona Dress Code
Downtown Barcelona is more than a nightclub; it's a destination where the vibrant energy of the city comes alive. Step into our world, where world-class DJs, state-of-the-art sound systems, and a diverse, lively crowd unite to create the ultimate nightlife extravaganza.
At Downtown Barcelona, the staff appreciates the importance of style but also understands the significance of comfort when you're looking to dance the night away. Downtown Club Barcelona's dress code combines elegance with ease, ensuring you can enjoy the club's parties and spacious dance floor without feeling restricted.
Barcelona's nightclub scene has evolved to embrace a more relaxed and inclusive approach to dress codes. While elegance remains a key element, comfort and personal expression are also highly valued. Here's what you should keep in mind when dressing for a night out in Barcelona:
Dress code at Club Downtown Barcelona for the ladies:
Elegant Ensemble: Choose an outfit that showcases your personal style while radiating elegance. This could be a stylish cocktail dress, a fashionable jumpsuit, or even a trendy two-piece set.
Footwear: Opt for comfortable yet chic footwear. Stylish heels, trendy flats, or even fashionable sneakers can complete your look while allowing you to dance with ease.
Accessories: Enhance your look with tasteful accessories, such as statement jewelry and a stylish clutch. Express yourself through your choices.
Makeup and Hair: Finish your ensemble with well-executed makeup and a hairstyle that makes you feel confident and ready to dance the night away.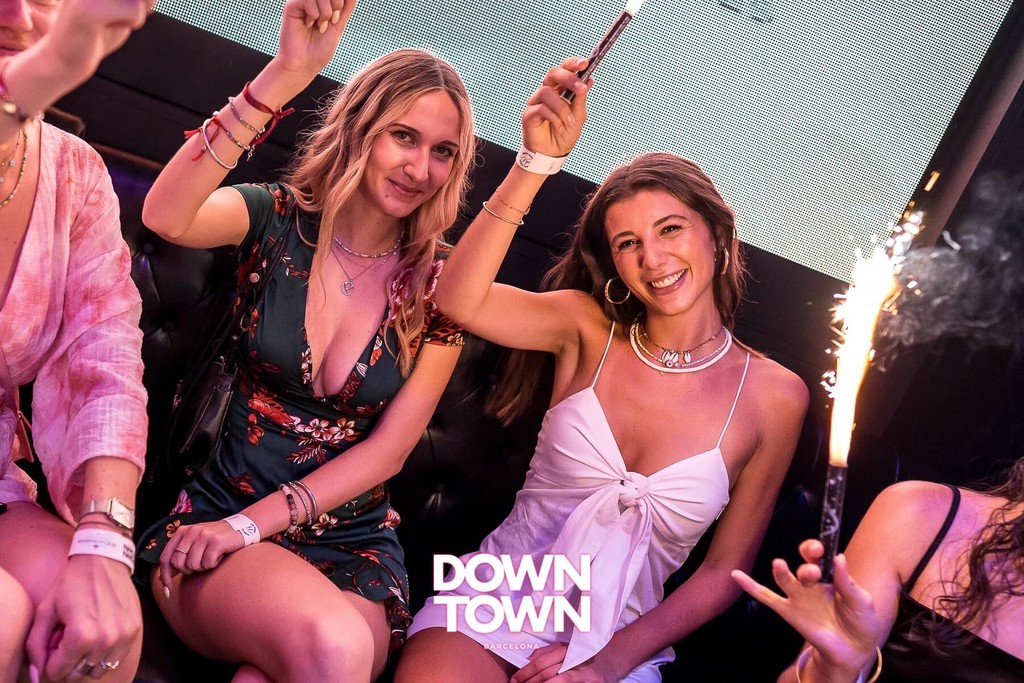 Dress code at Downtown Barcelona for gentlemen:
Smart Casual: Embrace smart casual attire, combining style with comfort. A well-fitted button-down shirt paired with stylish trousers or jeans is an excellent choice.
Footwear: Choose comfortable yet classy shoes. Sneakers, loafers, or clean, well-maintained leather shoes will complete your look.
Accessories: Add a touch of sophistication with a stylish belt and a tasteful wristwatch. Subtle details can make a big difference.
Grooming: Maintain a well-groomed appearance, ensuring you look sharp and ready to enjoy the night.
Respecting the dress code ensures that everyone in Downtown Barcelona can enjoy the club to its fullest. We believe that a well-balanced dress code allows you to express your individuality while providing an atmosphere of sophistication and inclusivity.
Join us at VIP Downtown Barcelona and experience the perfect blend of elegance and comfort. Dance, laugh, and make unforgettable memories in a club that redefines the nightlife experience. Book your table now and get ready to revel in Barcelona's finest nightlife destination.

Vip Table's packs

We provide VIP services and packages so you can experience the special night out that you wish!

Easy booking

We provide VIP area maps so you can choose your seating and the minimum spend. Everything is a click away!

Happy to help!

Through email, call or WhatsApp, we are always at your service. Do not hesitate to contact our 24/7 concierge service.

Luxury Services

Cars, boats, villas, private jets, etc... All you have to do is ask. We make sure that your Vip Experience is fulfilled!
Do you want to know more about Vip Tables at Barcelona?