Join us at Go Beach and enjoy the best pool parties with views of the Mediterranean Sea.
Book a bottle service and have your own table, sofa, hammock, bed Balinese and personalized service.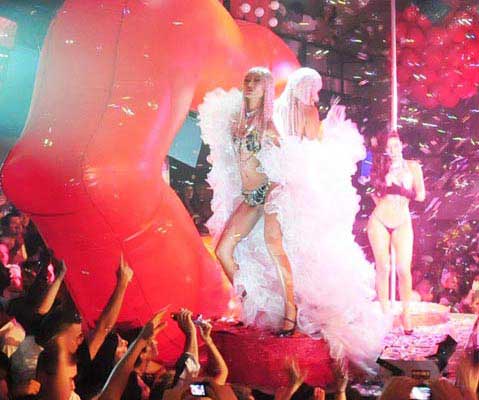 Go Beach Barcelona Bottle Service
Barcelona is known for its vibrant nightlife and has a variety of clubs that cater to different music genres and party styles. Go Beach Club Barcelona is a popular venue located on the beachfront of Barceloneta. The club has indoor and outdoor areas with multiple bars and a dance floor. It's known for its lively atmosphere, and the parties usually feature resident and guest DJs playing a mix of electronic dance music (EDM), house, and other popular genres.
The club's beachfront location provides a unique ambiance, and patrons can enjoy the sea breeze and the view of the Mediterranean while partying. The club's outdoor area may feature a pool, day beds, and a VIP area for guests who want to experience a more exclusive and luxurious party experience.
Like other clubs, Go Beach Club Barcelona may have different themes and events on specific days of the week, such as ladies' nights, live performances, or themed parties. The club may also have a dress code, and it's advisable to check the dress code policy before attending the party.
VIP tables are located in an exclusive area of Go Beach Barcelona, separated from the main crowd, giving VIP guests a more private and luxurious experience. Bottle service and tables may be reserved for groups of varying sizes, with a minimum spend requirement for the purchase of alcohol and other amenities.
The perks of booking a VIP table from the Go Beach table map include:
Personalized service from a dedicated host or server
Priority entry and access to the VIP area
Complimentary bottles of champagne, liquor, and other premium spirits from the Go Beach bottle menu
Private seating
A more intimate and exclusive atmosphere for socializing and partying with your friends.
To book a VIP table, contact Barcelona Tables in advance to book the table or bottle service and arrange for the minimum spend requirement. Upon arrival, VIP guests at Go Beach Barcelona are escorted to their table by a dedicated host or server who will take care of their needs throughout the night.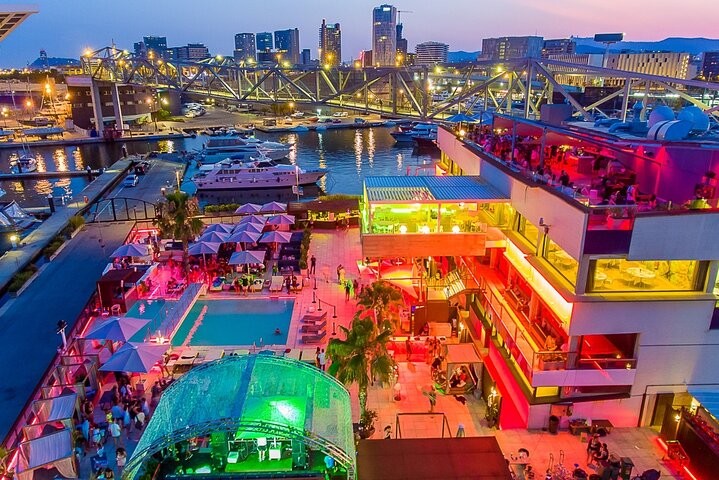 Go Beach Club Barcelona nightclub offers more than 60 VIP tables with different table prices distributed around the outdoor pool where depending on how many people you are and where you want to go, the price of the VIP table may vary. Choose between a high table, a low table, a sofa, a hammock and a Balinese bed to your own liking so that you can enjoy the best Pool Parties at the best Beach Club in Barcelona.
Booking a VIP table can provide a more exclusive and luxurious experience, but the decision to book a VIP table depends on personal preferences and budget. Tables and bottle service at Go Beach starts at 150€ up to 4K€.

Vip Table's packs

We provide VIP services and packages so you can experience the special night out that you wish!

Easy booking

We provide VIP area maps so you can choose your seating and the minimum spend. Everything is a click away!

Happy to help!

Through email, call or WhatsApp, we are always at your service. Do not hesitate to contact our 24/7 concierge service.

Luxury Services

Cars, boats, villas, private jets, etc... All you have to do is ask. We make sure that your Vip Experience is fulfilled!
Do you want to know more about Vip Tables at Barcelona?