At Go Beach Club, every night is transformed into an unforgettable celebration. Join us!
For those seeking an elevated experience, Go Beach offers an exclusive haven of luxury and indulgence.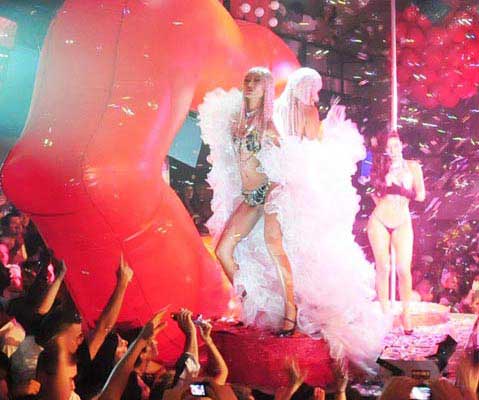 VIP Table Prices Go Beach Barcelona
Barcelona, the vibrant coastal city of Spain, is renowned for its pulsating nightlife and stunning beach culture. Amidst this energetic atmosphere lies the crown jewel of beach clubs, the illustrious Go Beach Club. Situated along the sandy shores of Barcelona, Go Beach Club offers an unrivalled experience, combining electrifying parties, a captivating ambience, and an exclusive VIP area. Let's delve into the world of Go Beach Club and discover why it has become the go-to destination for party enthusiasts and beachgoers alike and the prices of its VIP tables.
As the sun sets, the club comes alive with an intoxicating mix of music, dance, and exuberant energy. Renowned local and international DJs set the stage on fire with their pulsating beats, creating an electrifying atmosphere that keeps the crowd on their feet throughout the night.
Step into Go Beach Club, and you'll instantly be transported to a world where the beach meets sophistication. The club's design seamlessly blends elements of modernity and relaxation, creating an inviting and awe-inspiring ambience. Chic and stylish decor, featuring elegant lounges, palm trees, and ambient lighting, sets the tone for an unforgettable experience.
The club's centrepiece is undoubtedly its breathtaking outdoor area, boasting stunning views of the Mediterranean Sea. Feel the warm sand beneath your feet as you dance under the stars or unwind in one of the luxurious beach cabanas. The enchanting atmosphere of Go Beach Nightclub ensures that every moment spent here is an escape from reality, leaving guests with memories that will last a lifetime.
Accessible only to a select few, the VIP section of Go Beach Barcelona provides a secluded space where guests can revel in the finest amenities while enjoying a panoramic view of the party below. VIP table prices and bottle service at Go Beach Barcelona go from €150 to €4K.
The VIP area is lavishly adorned with plush seating, private bars, and dedicated service staff, ensuring that guests receive personalized attention throughout their visit. Whether you desire a premium bottle of champagne or a bespoke cocktail crafted by expert mixologists, the VIP area caters to your every need. Indulge in the ultimate beach club experience as you mingle with like-minded individuals, celebrities, and influencers who frequent this exclusive enclave. Don't hesitate and book now your VIP table.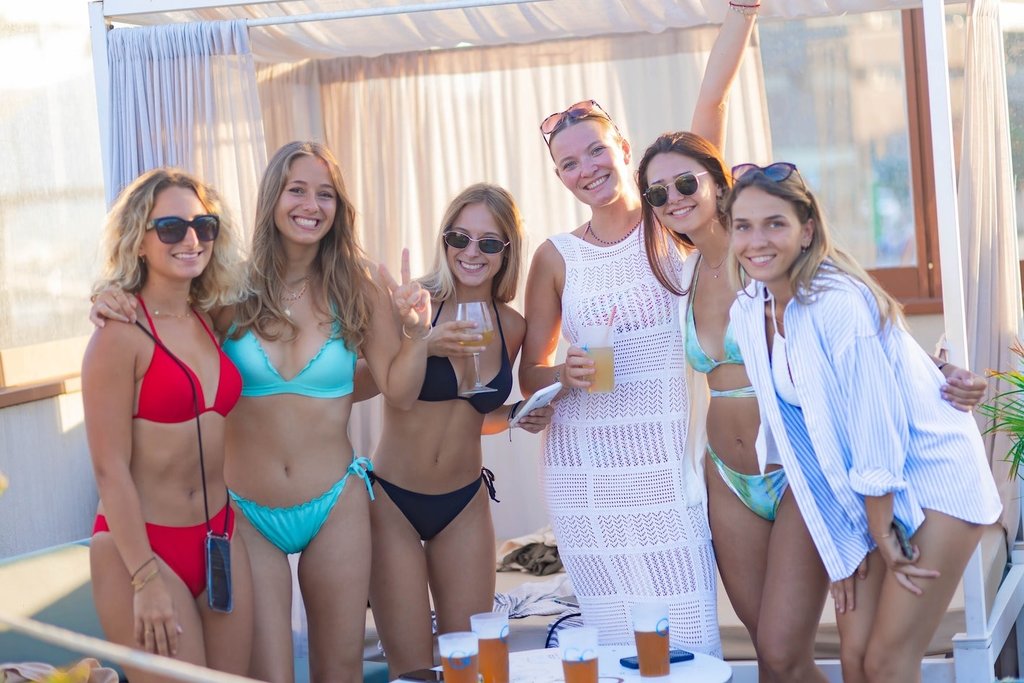 Go Beach Barcelona stands as a testament to Barcelona's vibrant nightlife and beach culture. With its pulsating parties, captivating ambience, exclusive VIP area and tables and the finest bottle menu, CDLC has redefined the concept of beach club experiences. From dancing beneath the starry skies to unwinding in luxury, every moment spent at Go Beach Club is an immersion into a world of excitement and indulgence. If you're seeking the epitome of beachside revelry in Barcelona, look no further than Go Beach Club—a place where unforgettable memories are forged and dreams become reality. Please make sure to explore the Go Beach table map before booking to choose the table that best suits your needs.

Vip Table's packs

We provide VIP services and packages so you can experience the special night out that you wish!

Easy booking

We provide VIP area maps so you can choose your seating and the minimum spend. Everything is a click away!

Happy to help!

Through email, call or WhatsApp, we are always at your service. Do not hesitate to contact our 24/7 concierge service.

Luxury Services

Cars, boats, villas, private jets, etc... All you have to do is ask. We make sure that your Vip Experience is fulfilled!
Do you want to know more about Vip Tables at Barcelona?