CDLC offers a prime location that sets the stage for an unforgettable night out.
With impeccable service and exclusive privileges, booking a bottle service at CDLC guarantees a night to remember.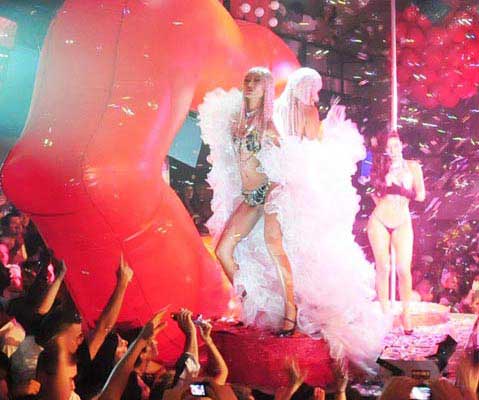 Bottle Service at CDLC Barcelona
When it comes to nightlife and entertainment, Barcelona stands tall as one of the world's premier destinations. Amidst the myriad of options available, one name shines brightly - CDLC Barcelona. This exclusive nightclub, situated in a prime location, offers an unparalleled experience of luxury and excitement. And if you truly want to elevate your evening, booking a VIP table at CDLC Barcelona is the ultimate choice.
Located on the beautiful beachfront of Port Olímpic, CDLC Barcelona boasts stunning views of the Mediterranean Sea and the city's vibrant skyline. The alluring combination of the beach atmosphere, the sound of crashing waves, and the glittering city lights create an ambiance that is second to none.
Now, imagine being at the heart of this vibrant atmosphere, surrounded by a buzzing crowd, and enjoying the night from the best seats in the house. This is precisely what a VIP table and bottle service at CDLC Barcelona offers. It grants you exclusive access to a world of luxury, personalized service, and an elevated party experience.
One of the significant perks of booking a VIP table and bottle service at CDLC Barcelona is the heightened level of comfort and privacy it affords. Your designated VIP area from the CDLC table map becomes your own personal haven amidst the lively club atmosphere. With comfortable seating, ample space, and an exclusive view of the dance floor, you can enjoy the night in style, with your friends or loved ones by your side.
Speaking of personalized service, CDLC Nightclub Barcelona's staff members are renowned for their professionalism and attention to detail. From the moment you arrive, you are greeted with a warm welcome and ushered to your VIP table. Throughout the night, the dedicated wait staff will ensure that your every need is met, from recommending exquisite cocktails to providing bottle service with a wide range of premium spirits from the CDLC bottle menu. This VIP treatment allows you to relax and fully immerse yourself in the ambiance, knowing that your every desire is being taken care of.
Beyond the comfort and personalized service, a VIP table and bottle service at CDLC Barcelona grants you exclusive privileges that add a touch of exclusivity to your night out. Skip the queues and enjoy express entry, allowing you to bypass the crowds and dive straight into the excitement. Additionally, you'll have the opportunity to rub shoulders with celebrities, international DJs, and other VIP guests who frequent this legendary venue. The combination of luxurious surroundings, high-quality entertainment, and the chance to mingle with the elite makes for an experience like no other. VIP table prices and bottle service prices at CDLC Barcelona go from 250€ to 1000€.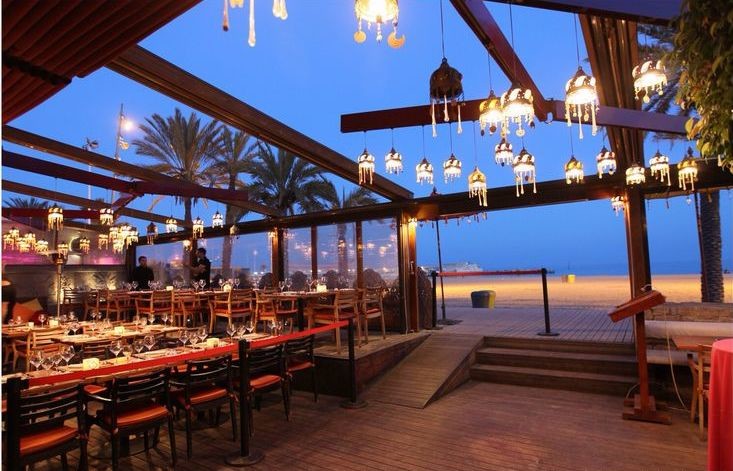 Furthermore, CDLC Club Barcelona is known for its eclectic music selection, featuring top DJs and live performances that cater to a variety of tastes. Whether you're into pulsating beats or more refined melodies, the club's diverse lineup ensures that there's something for everyone. From house and electronic music to hip-hop and R&B, the expertly curated playlists at CDLC Barcelona set the stage for an unforgettable night of dancing and revelry.

Vip Table's packs

We provide VIP services and packages so you can experience the special night out that you wish!

Easy booking

We provide VIP area maps so you can choose your seating and the minimum spend. Everything is a click away!

Happy to help!

Through email, call or WhatsApp, we are always at your service. Do not hesitate to contact our 24/7 concierge service.

Luxury Services

Cars, boats, villas, private jets, etc... All you have to do is ask. We make sure that your Vip Experience is fulfilled!
Do you want to know more about Vip Tables at Barcelona?