CDLC Nightclub, a gem of sophistication and style.
Its carefully curated bottle menu is an invitation to elevate your night to new heights.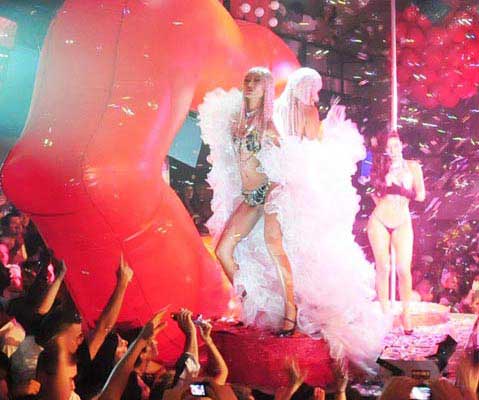 CDLC Barcelona Bottle Menu
The moment you step into CDLC Barcelona, you're transported into a world of visual splendor. The interior decor is a delicate fusion of modern design, traditional elements, and an ambiance that exudes an aura of exclusivity. From the elegant lighting that casts a warm glow on the guests to the carefully chosen furnishings that envelop you in comfort, CDLC is a space where every detail has been meticulously planned.
But it's not just the decor that sets CDLC nightclub apart - it's the club's unique style that truly defines its character. The blend of modern luxury and hints of Mediterranean flair creates an atmosphere that is simultaneously inviting and sophisticated. Every corner, every angle is designed to evoke a sense of wonder, creating an environment that resonates with the pulsating heart of Barcelona's nightlife scene.
As you prepare for an exceptional night at CDLC Club Barcelona, there's one crucial step that should not be overlooked: exploring the meticulously crafted bottle service and bottle menu. The bottle menu at CDLC Barcelona isn't just a list of beverages; it's a journey through the world of premium spirits and champagnes. Each selection is handpicked to cater to the refined tastes of the club's discerning clientele.
Checking the bottle menu before your visit allows you to tailor your experience to your preferences. Whether you're a connoisseur of rare spirits or a lover of bubbly champagne, the bottle menu offers a plethora of options that will complement your evening perfectly. It's an opportunity to elevate your night from ordinary to extraordinary, ensuring that your choice of beverage resonates with the elegance and style that CDLC Barcelona exudes.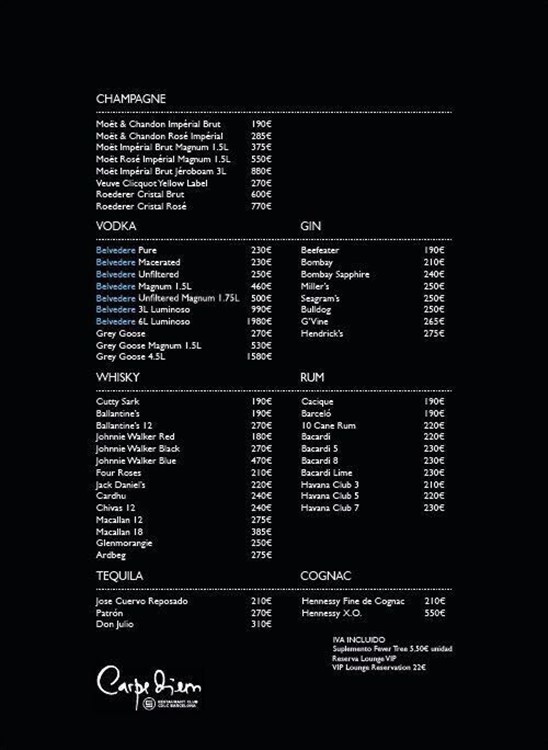 CDLC's popularity is no secret, and its reputation for hosting lively parties and unforgettable nights precedes it. As the sun sets over Barcelona, CDLC Club comes to life with an energy that captivates its guests. However, this popularity also means the club's nights can get quite busy, especially during special events and parties.
To truly immerse yourself in the CDLC experience, booking in advance is a strategic move. Reserving a table from the CDLC table map or a spot in the VIP area not only ensures you have a coveted space in this elegant haven but also guarantees that you can indulge in the offerings of the Bottle Menu without any rush. With advance booking, you're securing your place in an atmosphere where luxury and style meet with vibrant music and lively conversations. Contact us for more info on CDLC table prices, CDLC dress code, bookings and any extra info you need.

Vip Table's packs

We provide VIP services and packages so you can experience the special night out that you wish!

Easy booking

We provide VIP area maps so you can choose your seating and the minimum spend. Everything is a click away!

Happy to help!

Through email, call or WhatsApp, we are always at your service. Do not hesitate to contact our 24/7 concierge service.

Luxury Services

Cars, boats, villas, private jets, etc... All you have to do is ask. We make sure that your Vip Experience is fulfilled!
Do you want to know more about Vip Tables at Barcelona?