CDLC offers an array of tables to ensure you're at the heart of the action.
CDLC's bottle service provides an unparalleled experience.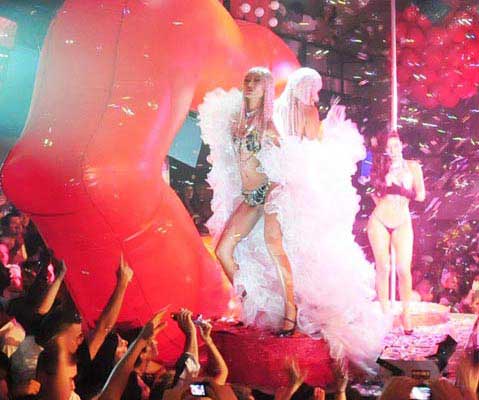 CDLC Barcelona Table Map
Barcelona, a city synonymous with sophistication and style, boasts a vibrant nightlife scene that captivates locals and tourists alike. Nestled along its picturesque coastline is the iconic Carpe Diem Lounge Club, or CDLC as it's affectionately known, a haven of luxury and exclusivity. If you're seeking the epitome of a night out in Barcelona, CDLC VIP tables and bottle service are your golden ticket for a very special evening.
CDLC Barcelona offers an array of VIP table prices and VIP table options strategically positioned to ensure you're at the heart of the action.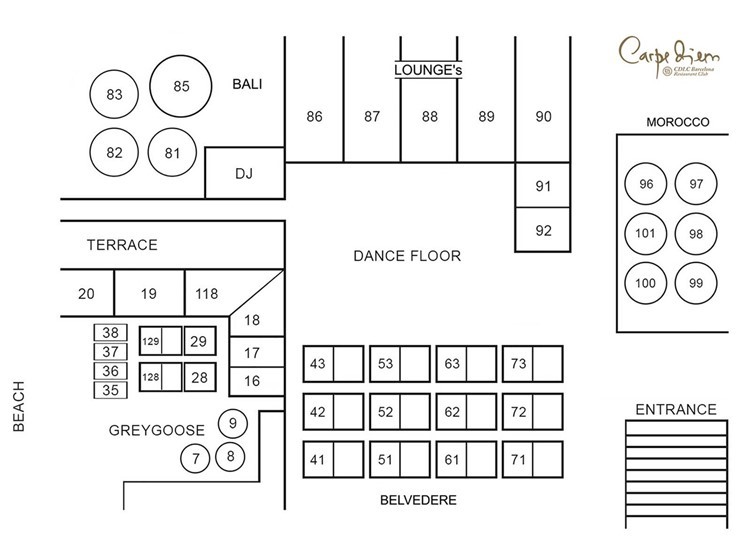 CDLC Barcelona is renowned for its diverse music selection, a seamless blend of house, electronic, and international hits. Renowned DJs grace the turntables, curating a soundscape that keeps the dance floor alive till the early hours. From sultry deep house to chart-topping hits, the music caters to a broad spectrum of tastes, ensuring everyone finds their rhythm.
As for the crowd, CDLC attracts a cosmopolitan blend of party enthusiasts. From international jet-setters to local trendsetters, the club's magnetic charm draws individuals from all walks of life. Whether you're mingling with the fashion-forward or the bohemian spirits, you'll find a welcoming and inclusive atmosphere that encourages celebration.
CDLC's bottle service is the pièce de résistance, elevating your night to unparalleled heights. Choose from an extensive CDLC bottle menu of premium spirits, champagne, and craft cocktails, expertly mixed and served at your table. Expect nothing less than VIP treatment, as dedicated staff ensure your every whim is met.
Whether it's a special celebration, a night out with friends, or a corporate event, CDLC's bottle service and VIP tables provide an unparalleled experience in the heart of Barcelona's nightlife. Secure your reservation and prepare to immerse yourself in a world of music, luxury, and an electric atmosphere that's uniquely CDLC.
Don't miss out on the opportunity to be part of Barcelona's glittering nightlife scene. Book your VIP table at Club CDLC Barcelona and let the rhythm of the city sweep you off your feet.

Vip Table's packs

We provide VIP services and packages so you can experience the special night out that you wish!

Easy booking

We provide VIP area maps so you can choose your seating and the minimum spend. Everything is a click away!

Happy to help!

Through email, call or WhatsApp, we are always at your service. Do not hesitate to contact our 24/7 concierge service.

Luxury Services

Cars, boats, villas, private jets, etc... All you have to do is ask. We make sure that your Vip Experience is fulfilled!
Do you want to know more about Vip Tables at Barcelona?