Downtown is synonymous with top music and unforgettable nights.
Book a VIP table at Downtown and take your experience to the next level.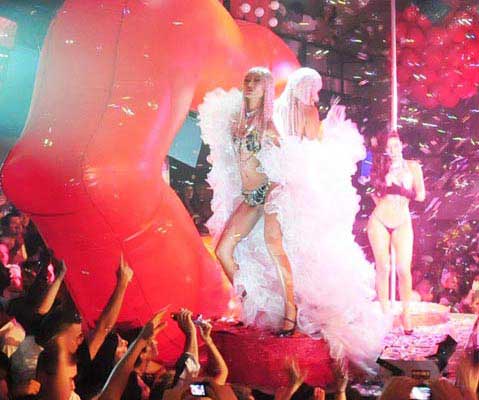 Downtown Barcelona Table Map
Situated in the heart of the city's Gothic Quarter, Club Downtown it's an institution of Barcelona's nightlife. This iconic venue has been the stage for some of the most epic parties in Barcelona. Not convinced? Here some reasons why Downtown Barcelona is a must-visit club in the city.
Top DJs: Downtown consistently hosts internationally renowned DJs, ensuring you'll be dancing to the hottest beats all night long.
Stunning Design: The club's design seamlessly blends modernity with the historic charm of its Gothic Quarter location. The result is a visually stunning space that sets the perfect backdrop for your night out.
Eclectic Crowd: Downtown attracts a diverse crowd, from locals to tourists, all seeking a shared passion for music and a memorable party.
Elevated Experience: Booking a VIP table at Downtown Barcelona is your key to experiencing the club at its best.
Why Book a VIP Table in Downtown Barcelona?
VIP Treatment: From the moment you arrive, you'll be treated like a VIP. Our attentive staff ensures that your night is seamless and memorable.
Exclusive Space: Your VIP table becomes your personal sanctuary amidst the bustling crowd. It's your base for dancing, socializing, and enjoying the night with your friends.
Bottle Service: With Downtown bottle service at your VIP table, you can savor premium drinks and spirits from the Downtown bottle menu without the hassle of the bar. Your dedicated server ensures you're always well taken care of.
Prime Location: VIP tables are strategically positioned for the best views of the DJ booth and dance floor, ensuring you're at the heart of the action.
To make the most of your night in Downtown Barcelona, explore our table prices and table map, where you can choose the perfect VIP table for your group: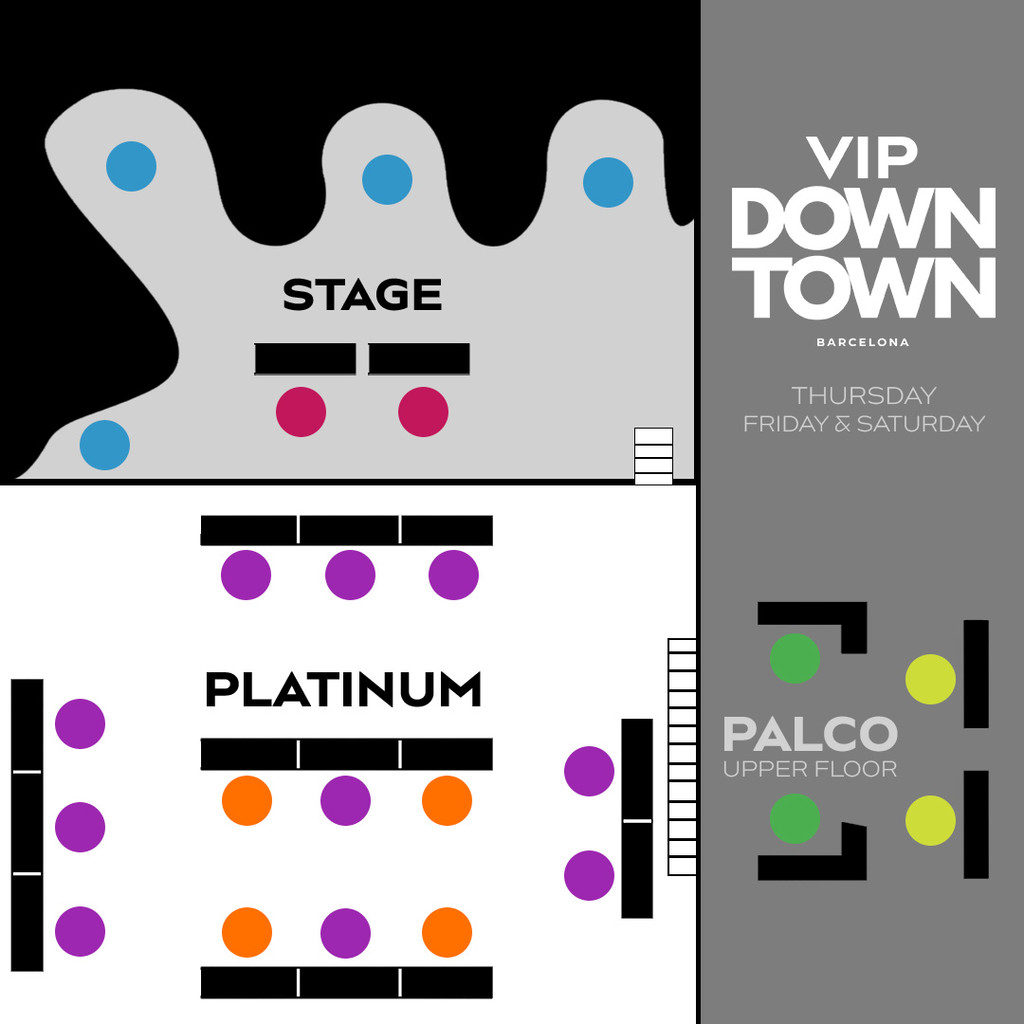 Downtown Barcelona is where unforgettable memories are made. To ensure you have the best experience possible, booking a VIP table is a must. It's your passport to VIP treatment, prime views, and a seamless night of partying.
Join us at VIP Downtown Barcelona and experience the epitome of nightlife in the heart of the city. Your VIP party awaits, so don't wait – book your VIP table today for a night of music, luxury, and endless excitement!

Vip Table's packs

We provide VIP services and packages so you can experience the special night out that you wish!

Easy booking

We provide VIP area maps so you can choose your seating and the minimum spend. Everything is a click away!

Happy to help!

Through email, call or WhatsApp, we are always at your service. Do not hesitate to contact our 24/7 concierge service.

Luxury Services

Cars, boats, villas, private jets, etc... All you have to do is ask. We make sure that your Vip Experience is fulfilled!
Do you want to know more about Vip Tables at Barcelona?