Downtown is THE venue for those looking for an unforgettable night out.
Book a bottle service and expect personalized service and premium amenities.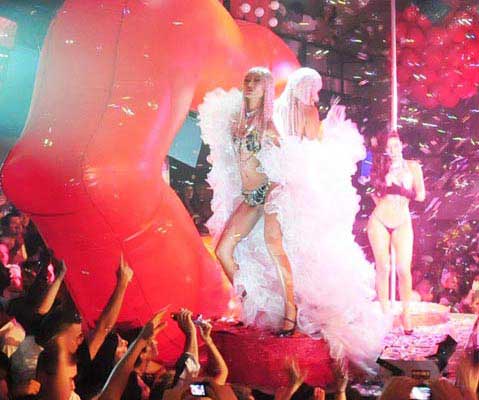 Bottle Service at Downtown Barcelona
Barcelona is renowned for its vibrant nightlife scene, with a multitude of nightclubs catering to all types of party-goers. Among the various options available, booking a VIP table offers an exceptional experience that surpasses the benefits of joining a guest list. Below are the perks of booking a table and bottle service at Downtown Club Barcelona:
Exclusive access and enhanced privacy: One of the most enticing aspects of booking a VIP table and bottle service is the exclusive access it provides. By securing a VIP reservation, you gain entry to a dedicated area that is cordoned off from the general crowd. This exclusivity not only ensures a more intimate and sophisticated atmosphere but also grants you the freedom to enjoy the night without the hassle of overcrowding. In order to have a VIP table at Downtown, make sure to read our Downtown dress code guide and follow our guidelines.
Personalized service and premium amenities: When you book a VIP table or bottle service, you can expect unparalleled personalized service and a range of premium amenities. Dedicated waitstaff and hosts will be at your disposal, catering to your every need, from bottle service to ensuring your comfort throughout the evening. You will also have access to a more extensive selection of spirits, champagne, and cocktails, allowing you to savor the finest beverages in an opulent setting. Additionally, many VIP table reservations include perks like complimentary mixers, priority entry, and coat check services, further enhancing your overall experience.
Unobstructed views of the dance floor and performances: VIP tables and bottle service offer the finest Downtown bottle menu and prime locations tables strategically placed to provide unobstructed views of the dance floor and live performances. You'll have the perfect vantage point to immerse yourself in the electric atmosphere, observing the energy of the crowd and enjoying the talent on display. Whether it's a renowned DJ, a captivating live act, or a mesmerizing light show, a VIP table and bottle service ensures you're at the heart of the action, making your night truly unforgettable.
The VIP table prices at VIP Downtown Barcelona's nightclubs vary based on factors such as the club's popularity, the night of the week, and the size of the table. It's important to note that these prices can fluctuate, and it's recommended to inquire directly with the specific nightclub for the most up-to-date information. Generally, VIP Downtown table prices and bottle service prices can range from €400 to €1K or more, depending on the exclusivity and amenities provided. However, investing in a VIP table from the Downtown table map and bottle service experience offers unparalleled value for those seeking an extraordinary night out.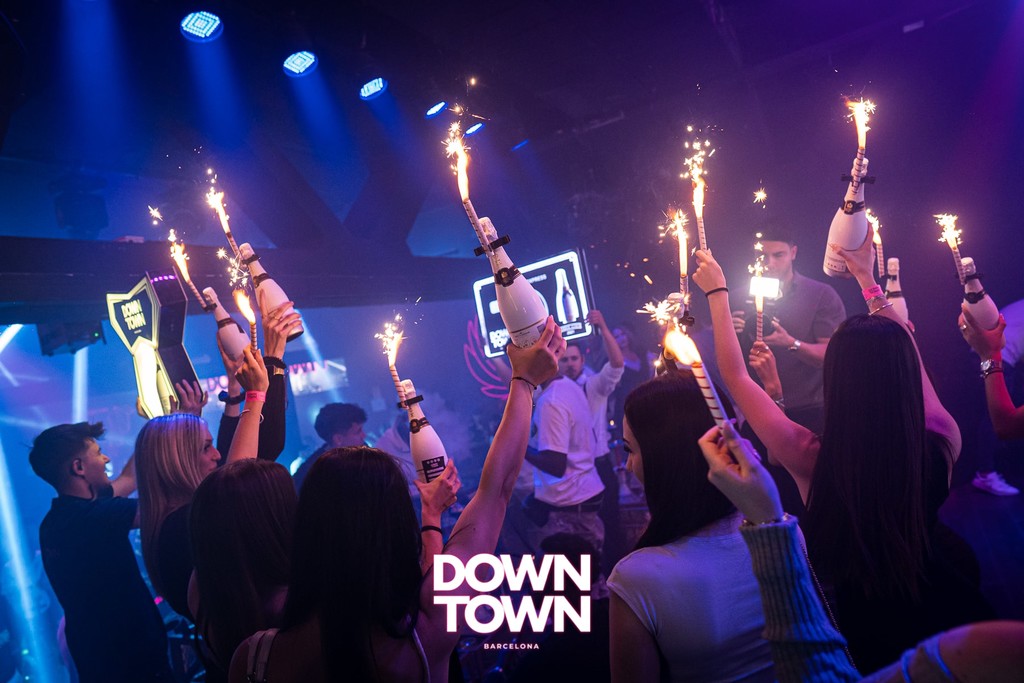 In the vibrant nightlife of Barcelona, booking a VIP table at Downtown Barcelona provides an elevated and unforgettable experience. From exclusive access and enhanced privacy to personalized service and premium amenities, the advantages of reserving a VIP table surpass those of joining a guest list. The unobstructed views, networking opportunities, and the opportunity to immerse yourself in the pulsating energy of the crowd further enhance the appeal of this option. Though VIP table and bottle service prices may vary, the investment in this exceptional experience is well worth it for those seeking a night of luxury and indulgence in the heart of Barcelona.

Vip Table's packs

We provide VIP services and packages so you can experience the special night out that you wish!

Easy booking

We provide VIP area maps so you can choose your seating and the minimum spend. Everything is a click away!

Happy to help!

Through email, call or WhatsApp, we are always at your service. Do not hesitate to contact our 24/7 concierge service.

Luxury Services

Cars, boats, villas, private jets, etc... All you have to do is ask. We make sure that your Vip Experience is fulfilled!
Do you want to know more about Vip Tables at Barcelona?