Downtown is one of the largest nightclubs in Barcelona with elite VIP areas.
Book a VIP table at Downtown and party like a star surrounded by an exclusive crowd.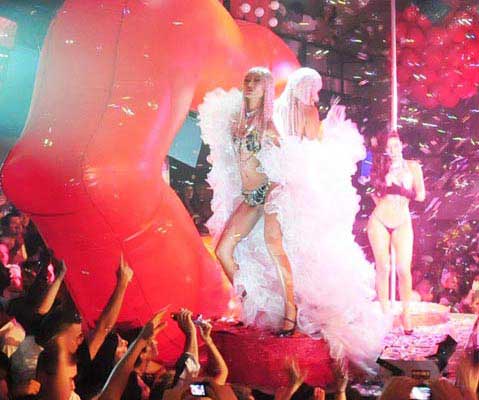 Downtown Barcelona Table Price
Barcelona, renowned for its vibrant nightlife and pulsating energy, is a city that truly comes alive after the sun sets. Among the multitude of clubs that adorn the city's streets, one name stands out: Downtown Club Barcelona. Nestled in the heart of the city, Downtown Club offers an unrivalled nightlife experience. To truly elevate your evening and indulge in the epitome of luxury, booking a VIP table at Downtown Club is the ultimate choice. In this article, we explore the exclusive advantages of reserving a VIP table, its prices and why it's the preferred option for those seeking an unforgettable night out in Barcelona.
Booking a VIP table at this well-known venue offers a number of perks:
Priority access and exclusivity: Booking a VIP table at Downtown Club grants you and your guest's priority access, allowing you to bypass long queues and enter the club promptly. You'll experience the thrill of entering the vibrant atmosphere without hassle. Moreover, the exclusivity of a VIP table ensures that you have a dedicated space to enjoy the night with your friends, away from the crowd, providing an intimate setting for socializing and creating lasting memories.
Personalized bottle service and dedicated hosts: When you reserve a VIP table, you're treated to personalized service and attention from dedicated hosts committed to enhancing your experience. From the moment you arrive, attentive staff members are there to cater to your every need, ensuring you receive top-notch service throughout the night. Whether it's suggesting the perfect drink, accommodating special requests, or providing insider knowledge about the club, your dedicated host will go above and beyond to ensure your night is extraordinary.
Prime location and optimal views: VIP tables at Downtown Barcelona are strategically positioned in prime locations, granting you unparalleled views of the dance floor, stage, and overall ambience. You'll have a front-row seat to the electrifying performances by renowned DJs and live acts, immersing yourself in the pulsating energy that defines the club. Being in close proximity to the action creates an immersive experience, allowing you to feel the music and be a part of the electric atmosphere. All these is included in the price.
Enhanced comfort and luxurious amenities: VIP tables at Downtown Club are synonymous with comfort and luxury. With plush seating, private areas, and ample space to dance and mingle, you and your guests can enjoy the night comfortably. Additionally, VIP table reservations often come with a range of exclusive amenities, such as dedicated bottle service, a wide selection of premium spirits, mixers, that you can choose from the Downtown Barcelona bottle menu and a dedicated cocktail waitress to ensure your glasses are always topped up. These luxurious offerings elevate your experience and make you feel like a true VIP. VIP table prices are definitely worth it!
In order to be able to enjoy all the mentioned above, there will be a price to pay. Below are the VIP table prices at Downtown Barcelona:
Normal table price:
300€ | max 5 guests
Second line table price:
600€ | max 5 guests
First Line table price:
1000€ | max 5 guests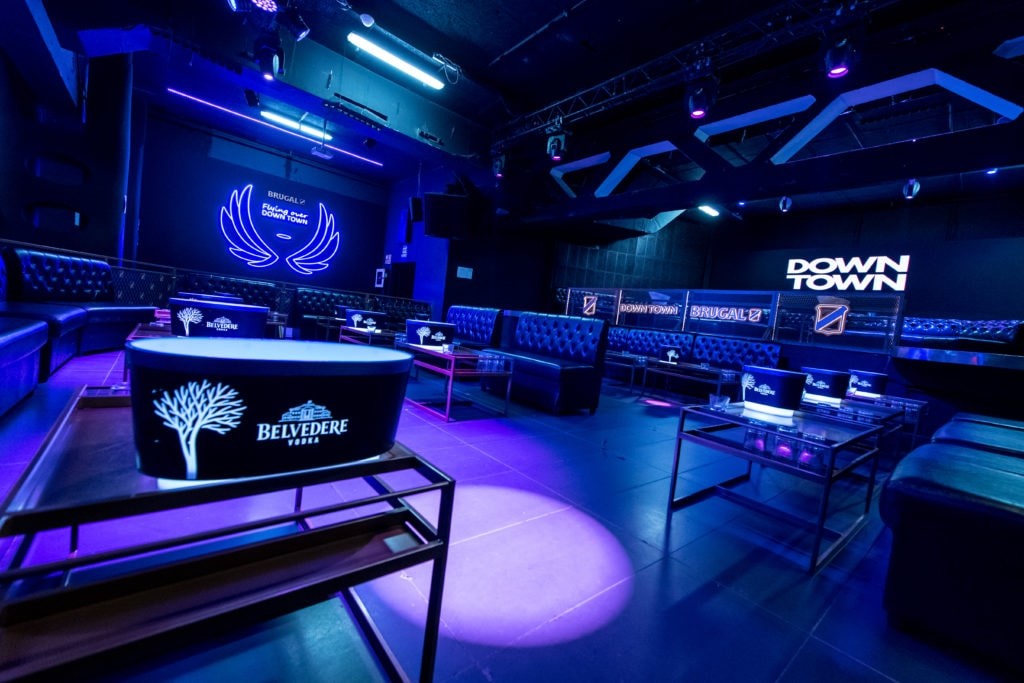 Downtown VIP Club in Barcelona embodies the essence of the city's dynamic nightlife scene. By reserving a VIP table from the Downtown Barcelona table map, you unlock a realm of exclusivity, comfort, and impeccable service that takes your evening to new heights. From priority access to personalized attention, prime views, luxurious amenities, and networking opportunities, the benefits of a VIP table at Downtown Club are unparalleled. So, the next time you plan a night out in Barcelona, treat yourself and your friends to the VIP experience at Downtown Club for a night you'll cherish forever. We strongly suggest you check our Downtown Barcelona dress code guide prior to the party. See you there!

Vip Table's packs

We provide VIP services and packages so you can experience the special night out that you wish!

Easy booking

We provide VIP area maps so you can choose your seating and the minimum spend. Everything is a click away!

Happy to help!

Through email, call or WhatsApp, we are always at your service. Do not hesitate to contact our 24/7 concierge service.

Luxury Services

Cars, boats, villas, private jets, etc... All you have to do is ask. We make sure that your Vip Experience is fulfilled!
Do you want to know more about Vip Tables at Barcelona?