Party at Eclipse located on the 23rd floor of the iconic Hotel W in Barcelona.
Book a VIP table and party the night away with breathtaking views and TOP ambience.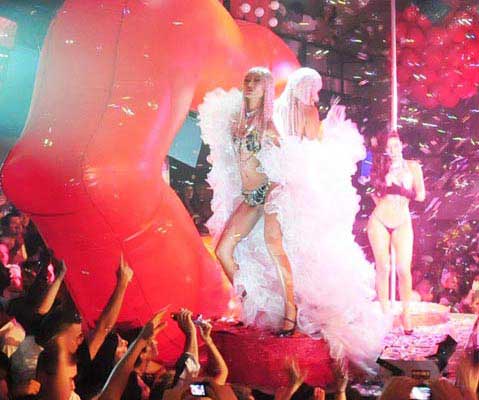 Eclipse VIP Table Prices
Barcelona's nightlife is a captivating blend of energy and excitement, and at the epicentre of this vibrant scene lies Eclipse Hotel W Barcelona nightclub. Renowned for its breathtaking views, upscale ambiance, and world-class entertainment, Eclipse Barcelona offers an unparalleled experience that sets it apart from the rest.
Perched atop the iconic W Barcelona hotel, Eclipse nightclub offers breathtaking panoramic views of the city skyline and the glistening Mediterranean Sea. Booking a VIP table allows you to savor these awe-inspiring vistas from an exclusive vantage point. Imagine sipping your favorite cocktail while enjoying the Barcelona skyline shimmering with a kaleidoscope of colors, creating an ambiance that is both captivating and unforgettable.
Eclipse Barcelona VIP areas are designed to provide an atmosphere of luxury and privacy, ensuring an unforgettable experience for discerning guests. When you reserve a VIP table, you gain access to opulent spaces adorned with lavish furnishings, plush seating, and a secluded setting away from the bustling crowd. This exclusive enclave allows you and your guests to revel in a private world of extravagance, where your comfort and enjoyment take center stage.
One of the primary advantages of booking a VIP table at Eclipse Barcelona is the exceptional level of service and personalized attention you receive. Professional and attentive staff members are dedicated to catering to your every need, ensuring that your night unfolds seamlessly. From priority entry to a dedicated host and table bottle service, you can rest assured that your experience will be tailored to perfection, leaving you free to immerse yourself in the music, dance, and socialize to your heart's content. VIP table prices at Eclipse go from €250 up to €1000. Before booking your table we strongly recommend you check the Eclipse Barcelona bottle menu in order to know and choose the bottles you will enjoy the night of the party and the Eclipse Barcelona table map to select your table wisely.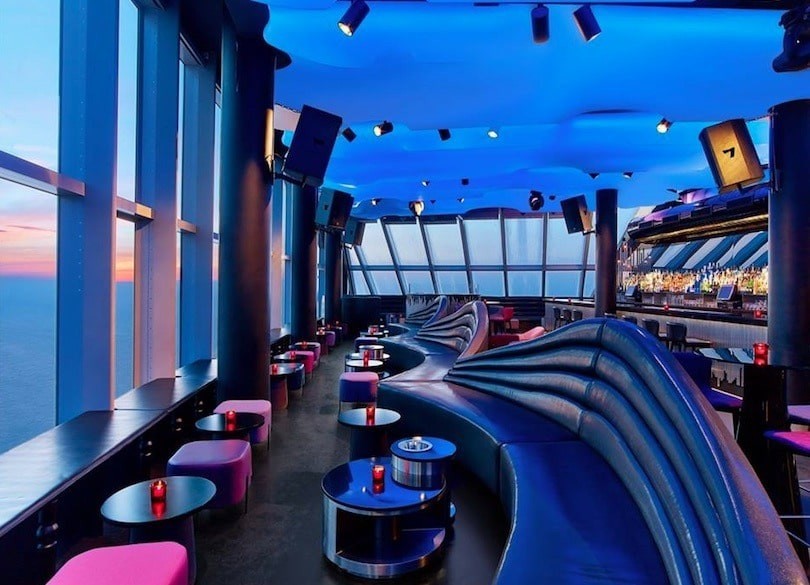 Eclipse Club Barcelona is a destination that encapsulates the essence of Barcelona's exhilarating nightlife. By securing a VIP table reservation, you unlock a world of luxury, privacy, and extraordinary service that sets this nightclub apart. With breathtaking views, unmatched amenities, personalized attention, and networking opportunities, booking a VIP table at Eclipse Barcelona guarantees an unforgettable night of indulgence and opulence. So, for those seeking an unrivaled nightlife experience in Barcelona, embrace the allure of Eclipse Barcelona's VIP areas and prepare to embark on a journey that will leave an indelible mark on your memories. Remember the dress code for Eclipse Barcelona is dress to impress! If you have any doubts, don't hesitate and contact us.

Vip Table's packs

We provide VIP services and packages so you can experience the special night out that you wish!

Easy booking

We provide VIP area maps so you can choose your seating and the minimum spend. Everything is a click away!

Happy to help!

Through email, call or WhatsApp, we are always at your service. Do not hesitate to contact our 24/7 concierge service.

Luxury Services

Cars, boats, villas, private jets, etc... All you have to do is ask. We make sure that your Vip Experience is fulfilled!
Do you want to know more about Vip Tables at Barcelona?